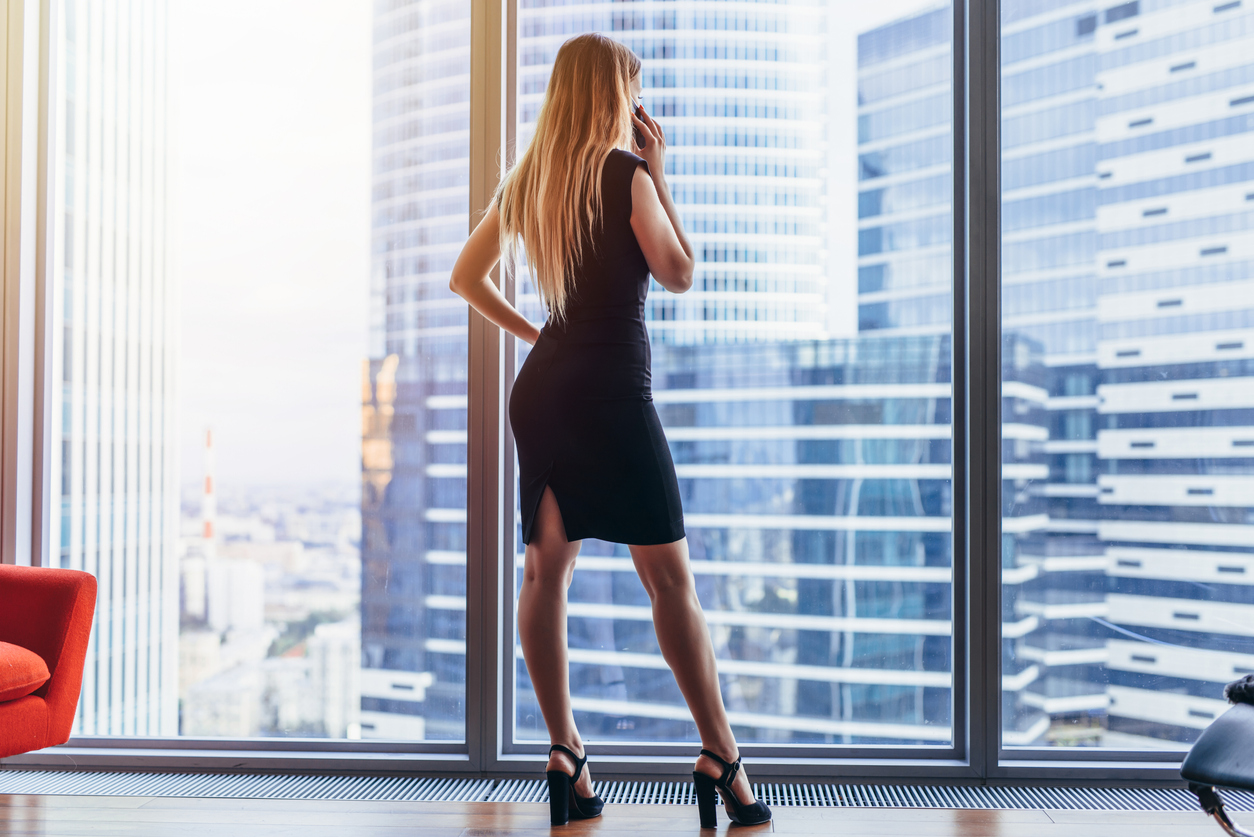 "How many times shall I apologize?"
Infamous fake German heiress Anna Delvey (her actual last name is Sorokin) asked that question on the "Cuomo" show on NewsNation over her scandalous crimes of swindling New York socialites, banks and hotels out of $275,000.
Despite the controversy, Delvey is looking to change her image— and is entering the PR industry.
CNN reported that she and Kelly Cutrone, owner of the PR agency People's Revolution, created a new "pop-up fashion PR agency" called OutLaw Agency. They showcased Designer Shao Yang's new label, Shao, at Delvey's rooftop apartment.
It had to be at her home, you see, because she's under house arrest. She awaits a deportation hearing, NewsNation reported.
While on "Cuomo," Delvey said that she regrets many of the decisions she made when she was younger.
"I think I should be afforded a chance to move on with my life," she said on the program, NewsNation reported.
In 2019, Delvey was convicted of theft and larceny. Her story turned into a popular Netflix miniseries, "Inventing Anna," which is described as being true "except for all the parts that are totally made up."
Why it matters:
Delvey is either a PR nightmare or dream. With her larger-than-life antics, conning her way to the top and stepping over many to get there, has she changed her tune? Her new pop-up PR agency could be the answer to helping her get out of this mess — if she's legit this time around.
"So many people became famous for bad things and were able to kind of segue it into something different," she told the Richmond Times-Telegraph.
Delvey's attempt to rehabilitate her image and portray herself as changed won't be an easy one. But she's made some inroads as some people like Yang want to be associated with her and her agency after her fashion show success.
"I feel blessed just be a part of it, because as a new designer with a new brand, no one's going to come to your show. No one's going to really know about you," Yang said, CNN reported.
As Delvey takes on more clients and, hopefully, stays out of trouble, her efforts could be seen as genuine by even her biggest opponents. Because she needs all the good PR she can get.
There's no exact formula for public figures and influencers embroiled in controversy to win back their audience. Start with authentic attempts to build back bridges and show others how you've truly changed.
Editor's Top Picks:
The nation's largest newspaper chain, Gannett, announced plans to hire two reporters to cover music powerhouses Taylor Swift and Beyoncé. Gannett wants the reporters to write about their musical and cultural relevance and how they have impacted the industry on the heels of their iconic tours. The reporters would work with The Tennessean and USA Today. Not everyone agrees with Gannett's decision as newspapers have shuttered and faced layoffs and budget cuts. Laura D. Testino, a Chalkbeat Tennessee reporter, posted on X that Nashville gets a Swift reporter but "Memphis is still without an investigative reporter." This could be a bold move to modernize a legacy news outlet, but it also risks jeopardizing their core mission as a local journalism outlet as they chase pop culture.
Cracker Barrel wants to be relevant to younger audiences without losing their older base. Roughly 43% of its guests are 55 years and older. The brand is taking measured steps in their efforts to update their brand offerings. Cracker Barrel already debuted things like alcoholic beverages, QR codes to pay at the table and a loyalty program in a bid to reach younger customers. Appealing to newer audiences to stay with the times is important but keeping current stakeholders happy can prove challenging, too. Strike the right balance in your comms.
Many Gen Zers are upping their shower routine and beauty brands are coming along for the soapy ride while boosting their brand. The Vogue Business TikTok Trend Tracker reported recently that "Showertok" and "everything showers" were trending terms over the course of the last few months. From exfoliators and oils to hair masks and self-tanners, there's a lot going on with showering these days and many TikTok creators want to help others with the multi-step process of "everything showers." In June, Fenty debuted face and body scrubs and they held a launch event with branded showers for influencers to try their products out. Look for opportunities to share your product or messaging organically to consumers.
Sherri Kolade is a writer at Ragan Communications. When she is not with her family, she enjoys watching Alfred Hitchcock-style films, reading and building an authentically curated life that includes more than occasionally finding something deliciously fried. Follow her on LinkedIn. Have a great PR story idea? Email her at [email protected].
COMMENT