After reading this article, you will know the ways to increase click-through, click-to-open, and conversion rates for free simply by using an email editor.
Sounds interesting? Then keep reading…
You certainly know that you need to keep an eye on all email marketing performance metrics. But what are these metrics and how do we measure the effectiveness and success of our campaigns?
I will do my best to be consistent. That is why I would like to start with the types of email marketing metrics and KPIs we should/can track, and certainly analyze.

Email marketing metric types
On the web, you will find many articles on the "Key" metrics. And they all generally include Open rate, CTR, spam rate but in fact this theme is the way deeper. All email marketing metrics basically are divided into two major types: strategic and tactical. And they can be subdivided into external and internal ones. But we will talk about the two main ones.
Strategic metrics
Use them for measuring your success within a definite period, i.e. a month, a fiscal quarter, or even a year. In other words, they are the long-term ones.
CLTV, aka CLV and LTV,  means customer lifetime value. It is the ratio of money we expect the customer to spend during his relations with us, and our costs required to keep in touch and engage him or her.

CAC means customer acquisition cost, i.e. how much it costs you to win a new customer. According to Kissmetrics, this metric may predict your company's future.

Contact base quality… This is an utterly important metric to track. Not only should you increase your contact base, but make sure your subscribers are engaged. After every campaign you run, you need to clean your contact base. Sometimes you will have to remove passive users.
Email analytics tools to measure strategic metrics: Google Analytics will do.
Tactical metrics
Tactical email campaign metrics are the ones you can measure within just one single email campaign, apparently, it is a group of short-term metrics…
These are:
open rate, aka OR, stands for the number of users who open your email. If you want to learn more about email Open Rate marketing metrics, check out our white paper;

click-through-rate, aka CTR, is the ratio of those recipients who click the links provided in emails to the total recipients' number;

click to open rate, aka CTOR, is the ratio of recipients who click the links in emails to the total quantity of users who open the email. This is the essential coefficient to always keep an eye on;

net promoter score, aka NPS, is an alternative to customer satisfaction research;

soft bounces show how many emails have been delivered to the email client but not to recipients' inboxes;

hard bounces show the number of undelivered and returned to the sender emails;

forward/sharing stands for the number of those subscribers who preferred sharing the email with their friends or colleagues;

unsubscribe rate (UR) is the number of those customers/clients who decided they are no longer interested in your content;

spam report rate… emails get reported as spam for two reasons: it did not pass through spam filters or users marked your email newsletter as spam.
Tactical email metrics results we can help you improve
Tactical metrics, i.e. short-term ones, are measured after every marketing campaign you have run, be it promo newsletters or event-triggered emails. And altogether they make email conversion rate and a return on investment rate.
I can talk a lot about each metrics. But here we are going to discuss only those you can really influence on by using your email template builder.
Click-to-open rate
I guess it would be proper to start with the CTOR.
How do you measure this KPI? Simple: a click-through rate divided by an open rate. That's it.
Open rate depends on:
a) subject line;

b) time, as well as the day of the week;

c) sender's name.
Clicks depend on:
a) content, and whether it matches the subject line;

b) email structure;

c) value proposition wrapped in text and visual elements.
Certainly, if the subject line says that you are gonna share some useful information about scarves, but in an email body you are talking about monkeys or even socks, most users are not likely to click any links, and some will even mark your message as spam.
Your email should be logically structured and have all the necessary elements like footers, headers, and contact information on their places.
Value proposition… This is probably the most interesting factor that impacts and increases click-through rate.
And it depends on the value proposition itself, text and visual elements.
We are not going to say a word about the text here. Certianly, it should be catching. But let's leave it to your copywriters. Now we are definitely going to talk about the visual elements we can help you influence on.
They are:

a) images you use in your emails;

b) buttons, their size, color, and location;

c) fonts you apply and text color;

d) engagement elements.
Every little detail matters!
Images and banners
I will not surprise you that using only high-quality images in emails is preferable. There are no strict rules on how many images to add. But definitely, you should stick to the images to text ratio which is between 70/30 and 80/20; as text is the main criterion of the newsletter content for email clients.
Yet banner is definitely the face image of all emails.
Its main goal is to reflect the objective of an entire newsletter and spread emotions. As calling for emotions is the best way to encourage customers to click the CTA button.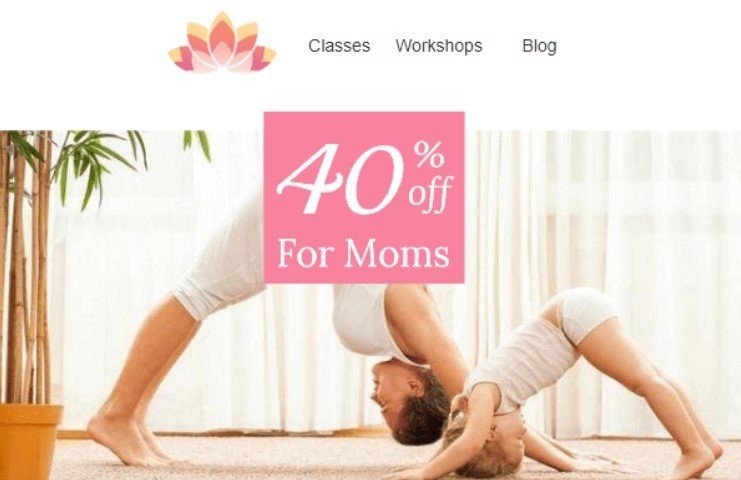 Buttons
Indeed, sometimes it happens that an online store provides a generous value proposition, but the CTOR is unexpectedly low. Why does this happen? Because customers do not see where to click and there are not links hidden behind the images. Let me explain…
As a rule, when your email is not responsive the button looks too small on mobile devices, and the customer either does not see this button or cannot hit it due to the small size.
This means that you should use only responsive email templates for your newsletters.
Stripo enables you to make the button full-width on mobile devices.
This is the way your button is displayed on a desktop device: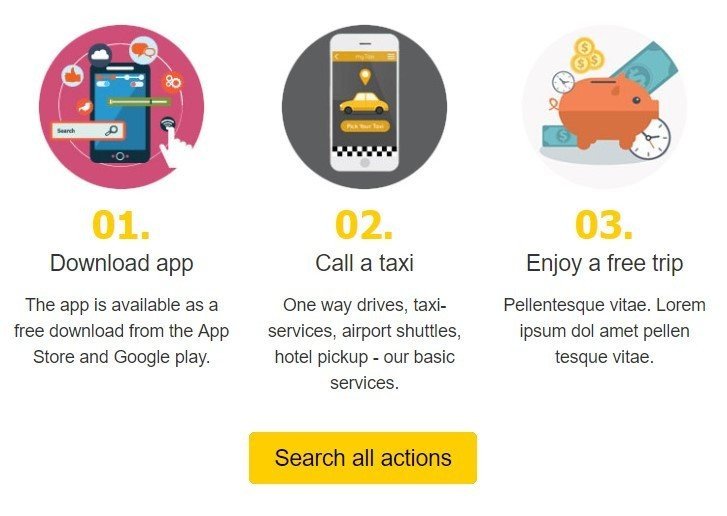 This is the way it is displayed on a smartphone: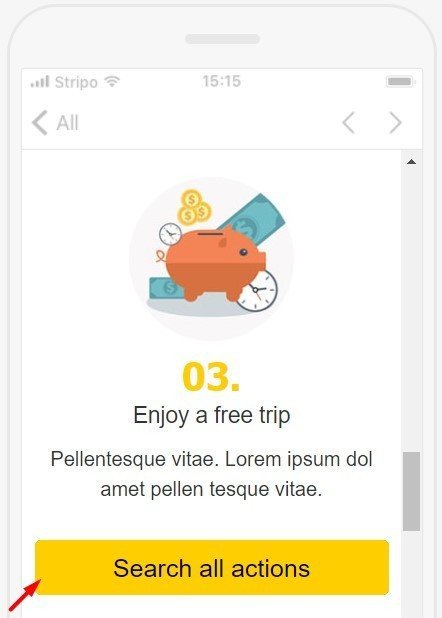 Note: if your customers do not see a bright CTA button, they click on everything they see. Or what is even worse, they may leave as they don't understand what you want from them or what you need them to do.
So, make sure you add links to every image, title, and logo used in your newsletters.
For example, in our emails we make the titles clickable, too, to facilitate navigation.
Thus, the best idea is apply links to every image and video in emails, and to put a proper CTA button in every "screen" in emails.
This is a click map your ESP must provide you with: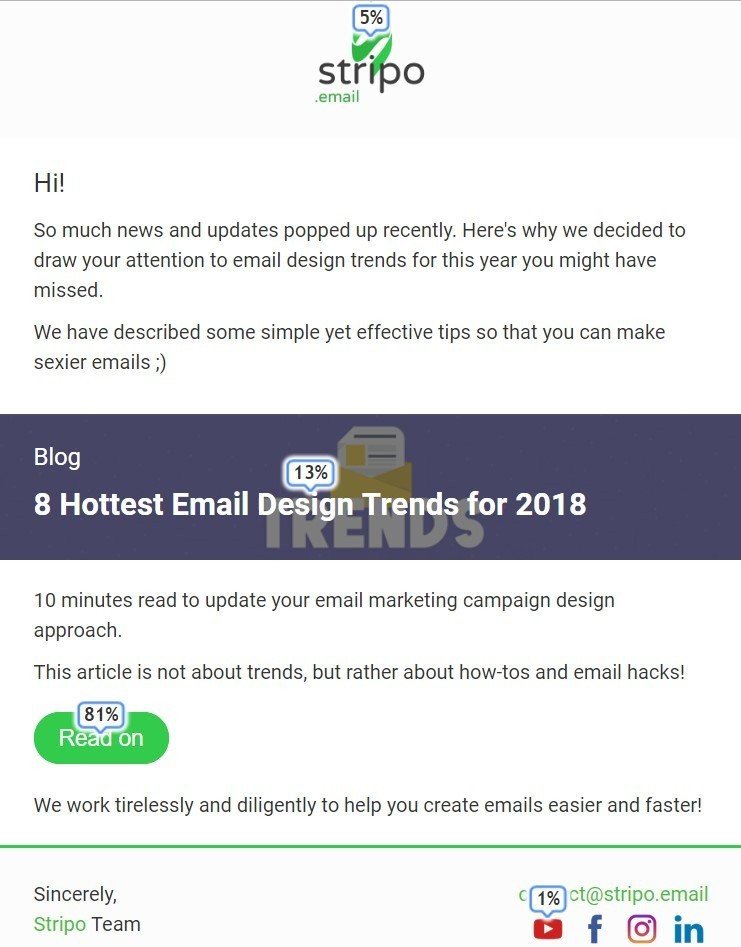 Fonts
Use decorative fonts safely!
Currently, there are only two types of fonts: web-safe fonts aka standard, and custom ones aka decorative and festive.
The basic requirements for the text font in emails used to be:
web-safe fonts;

legible text;

contrast color;

big size — the common one is 16px.
However, from now on, with Stripo, you can use any custom / decorative font you like — we offer about 50 of them — to wrap in the text on the banners. Make your emails look unusual and festive.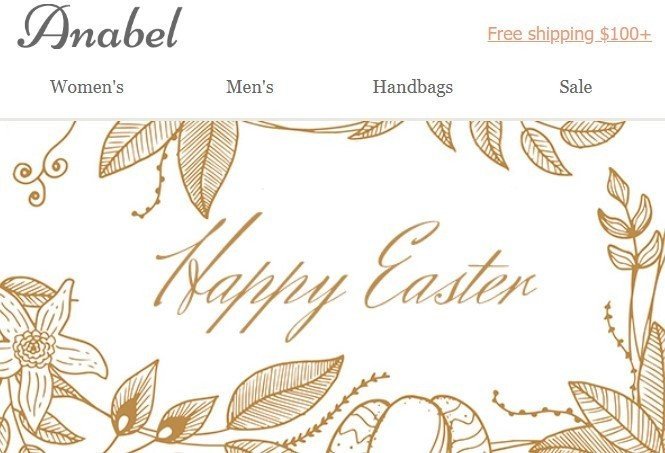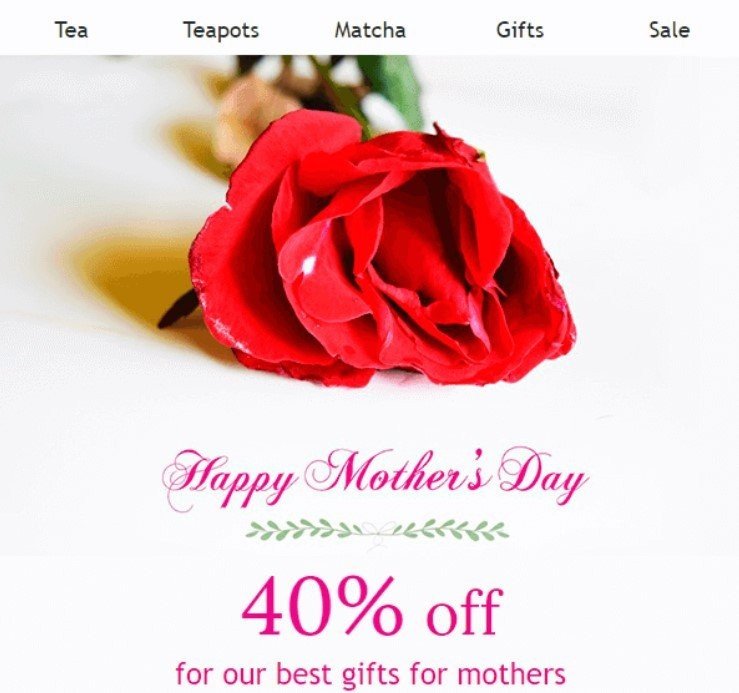 All email clients consider a text, wrapped in any font type, as it's placed over a banner, is considered a part of an image.
Engagement elements
Aiming to entertain subscribers, you are welcome to add videos, GIFs, and interactive elements to your emails. With videos you may explain how to use your tools, show the reasons why people should buy from you, or — my favorite type of video — congratulate the customers on special events.
➢ Videos. Still, hesitating whether to use videos in emails? According to Hubspot, customers are 85% more likely to buy a product once they have watched a video. And Vidyard states they can help you boost CTR by 15% by simply inserting videos into newsletters.
Our editor offers two ways to insert videos:
1. Embedding a video into your template HTML code. However, many email clients are not ready yet to play videos. Besides, if you use this quite often, you may not pass spam filters.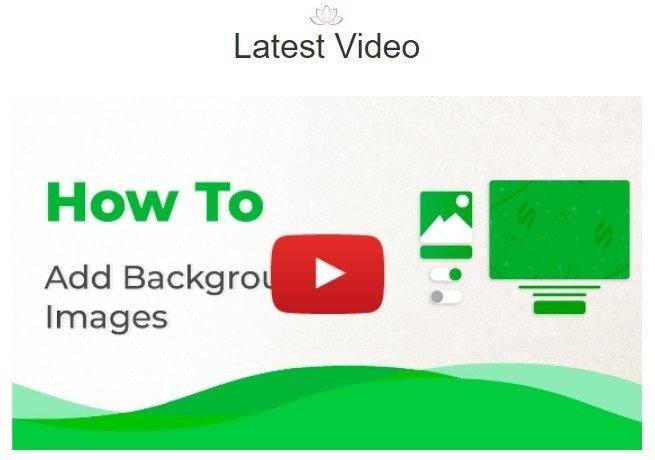 2. Inserting a link to Youtube or Vimeo video. This is an absolutely web-safe way to transfer video content to your customers. Insert the link, then our editor automatically puts a preview image of the video, adds a play button and insert proper alt text.
Once a customer clicks the play button, he will be directed to Youtube or Vimeo.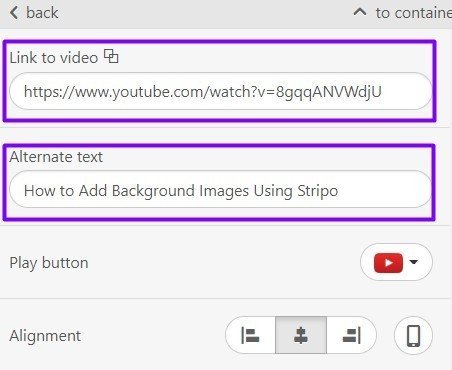 Here, I put a link into the "Link" field, and an alternate text was added by the editor.
GIFs. With GIFs in promo emails, you amuse your customers or present your product that way.
Take a look at this example by Everlane:
Interactive elements. With interactive elements embedded in your emails, you amuse the customers and make them stay longer in your emails. The more they like the message, the more chances they will open your emails next time.
Besides, image carousel is a great way to promote new products.
Email analytics tools to measure CTOR: an ESP is supposed to provide you with a detailed report on this KPI.
The following ones are underrated, and many people tend to forget about these email engagement metrics.
But they shouldn't have…
Net promoter score (NPS)
This metric is an alternative to customer satisfaction research. Undoubtedly, you need to know whether the customers are pleased with the service you provide and products you sell or not.
This metric was introduced to the world in 2003 by Fred Reichheld. Now many cutting-edge companies track it.
How does this work? You ask the consumers to rate the service from zero to ten, or to say how likely they are to promote your brand to friends.
Create an email with 11 little images with a unique link to each. These images might contain just numbers from zero to ten.
Still, some companies, like Airbnb and Kayak use five-degree scales: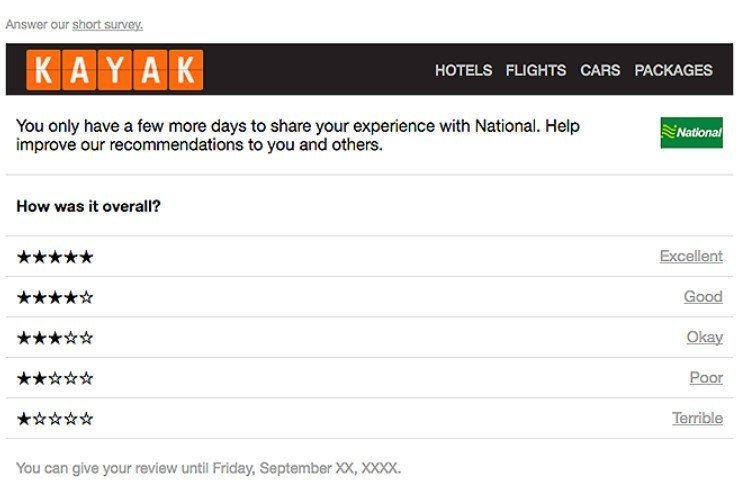 Note: typically these emails are sent right after a purchase, staying at the hotel or right away after the client contacted customer support.
Email analytics tools to measure NPS: your ESP is to provide you with click map.
Forward/social sharing
Why am I talking here about this particular email KPI as it doesn't seem important and essential?
Because it really shows whether the target audience is interested in your email, be it a value proposition or a relevant content. Of course, apart from sending out only useful information and engaging proposition, you should also place the "Share" button in a noticeable place.
Make it big as your customers do not need to search for it when or wishing to send it forward.
Some time ago, we all used to add the share button at the bottom of emails… And many companies still do it.
But if a recipient liked your banner and the offer, he or she may forget about it by the end of the email. That is why now, after having conducted some investigations on newsletter statistics, we strongly recommend applying this magic button to the banner, to your sales offer, etc. In other words, place the "share" button in the "heart" of your emails.
Besides, the "share button" is currently one of the trends for 2018.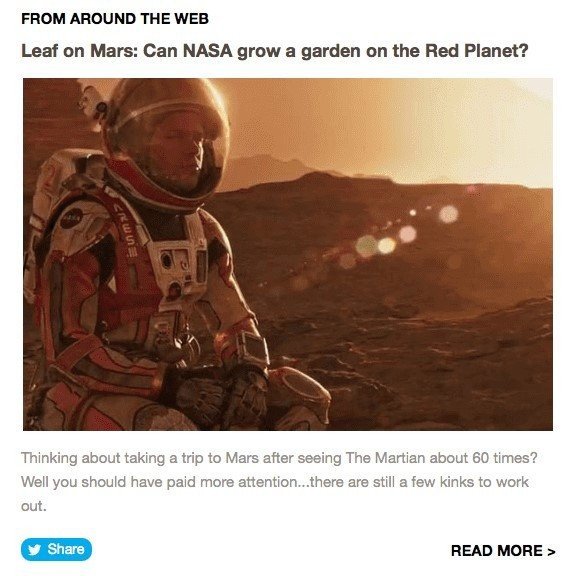 It is a great example as in this digest they added the "share" button to every article in the email.
Note: if you still decide to place the share buttons at the bottom of emails, please separate them from the "follow us" ones, which are supposed to be located in a footer or a header.
Email analytics tools to measure forward/social sharing: ESP you use.
Besides, eSputnik, our email provider provides its clients with detailed statistics on how many unique users clicked these links.
Unsubscribe rate
This is probably one of the saddest rates that disappoints everyone who hears these words. But in fact, this is ok. People come and people go.
Somebody needed your newsletters for work. Then this person quit. Or a parent could have been subscribed to the "Pampers" newsletters. Now that the children have grown up a little, these people are actually looking for school uniform now. Certainly, they would rather unsubscribe from you.
According to eSputnik and ConstantContact, average unsubscription percentage is 2%. If your UR is less, there's no need to worry. In fact, if your customers do not see the proper button, they may report you as spam. And this will definitely have a bad impact on your reputation among ESPs and email clients.
Besides, according to the EU GDPR rules,  you are supposed to add noticeable unsubscription links to all the emails you send out. The fee for not doing so is extremely high…
Thus, never exclude the unsubscribe option from your newsletters. There are two ways to let your customers stop receiving your emails:
double opt-out;

single opt-out.
Of course, you can choose the first option, and try to stop your customers. But as a person who has subscribed to newsletters by about a hundred companies, I may assure you that the second is much more preferable. Besides, the first one is against the GDPR rules.
You can only add a "resubscribe" button like some do. In this case, if a person has left you accidentally, he or she has a chance to come back to you again.
Never do as the following company did. It took me a while to find the very button, besides it was not named properly.

And this is a great example by Stripo, as they offer a choice. A choice is always a good idea:

Or you can do it like Marvel. They wrote this option in bold, and applied contrast color:

Hubspot is an American company, however, they do offer a one-click unsubscription, according to EU GDPR:

Spam report
Yes, this is another email marketing metric you should track.
Because being reported as spam, you are no longer able to send emails to these recipients once again. And this is not a big deal. But when the number of such recipients is pretty big, it means that most email clients will not let you send emails even to those subscribers who are still willing to receive new information from you.
Why can you be reported as spam if you do not send anything forbidden? There's a number of reasons that are connected with your domain, reputation — read more about spam filters in this article.
As for the reasons that have nothing to do with domain reputation, by using our editor with its unique features, you may easily pass spam filters.
Image to text ratio
Whether your email is readable by spam filters: try to stick to images to text ratio, which is between 70/30 and 80/20. Certainly, you may still send plain text emails.
Heavy emails
It's not a secret that all email clients scale our emails. And if HTML code of your email is heavier than 100-102 kB, all email clients will clip your message. In this case, your customers will see only "view entire message". And if they do not click this button, they will not get see your "unsubscribe" button in the footer. This means that those who wanted to do so, will not see the button and might simply click "Report Spam".
Read how to scale your emails before sending them out.

Embedded elements
<iframe> and JavaScript elements — try to avoid using them too much. Yes, interactive elements are definitely the hottest trend for 2018. But our email clients are not really ready for them.
The great news is there are alternatives to each and every interactive element you can insert into your newsletters with Stripo.
Alt text for images…
Alt text for images is utterly important for passing spam filters… Firstly, alt text will help the readers get a clue what the email is all about in case images are blocked by an email client. In this case, they will see alt text.
Secondly, these filters consider the content by the very alt text and make a decision whether it is appropriate. With Stripo you can write in an alt text to all your images, including banners, videos.
This is an example of a message with an alt text when the images were blocked by an email client:

Recipients could guess what the email was about; and where they were supposed to click to get to "see" and order bouquet samples.
If the flower company had not inserted alt text, then recipients would see small empty squares without any inscriptions.
Note: if you forget to write an alt text when uploading images to Stripo, our system will do it for you. Your alt text in email code will look this way:
alt=""
Due to this trick, email clients will consider your content relevant and appropriate.
Email analytics tools to measure tactical metrics: your email service provider.
Conversion rate
This is the final overall metric, and in fact, this is the result of your entire work. It depends on the email design, then your value proposition and also the simplicity of your site navigation.
None of the editors or ESPs can provide you with this email marketing report. But you can measure it on your own. And this is a part of the strategic metrics.
Summary
Email marketing tracking is not as simple as it seems. It requires a lot of our efforts and high accuracy.
Marketers need to learn a lot before they can make right conclusions.
Definitely, our editor cannot measure these email marketing KPIs and metrics for you, but with our help, you can significantly increase conversion rate and overall ROI by implementing all the pieces of advice given above.
I sincerely hope this will bring you some success!