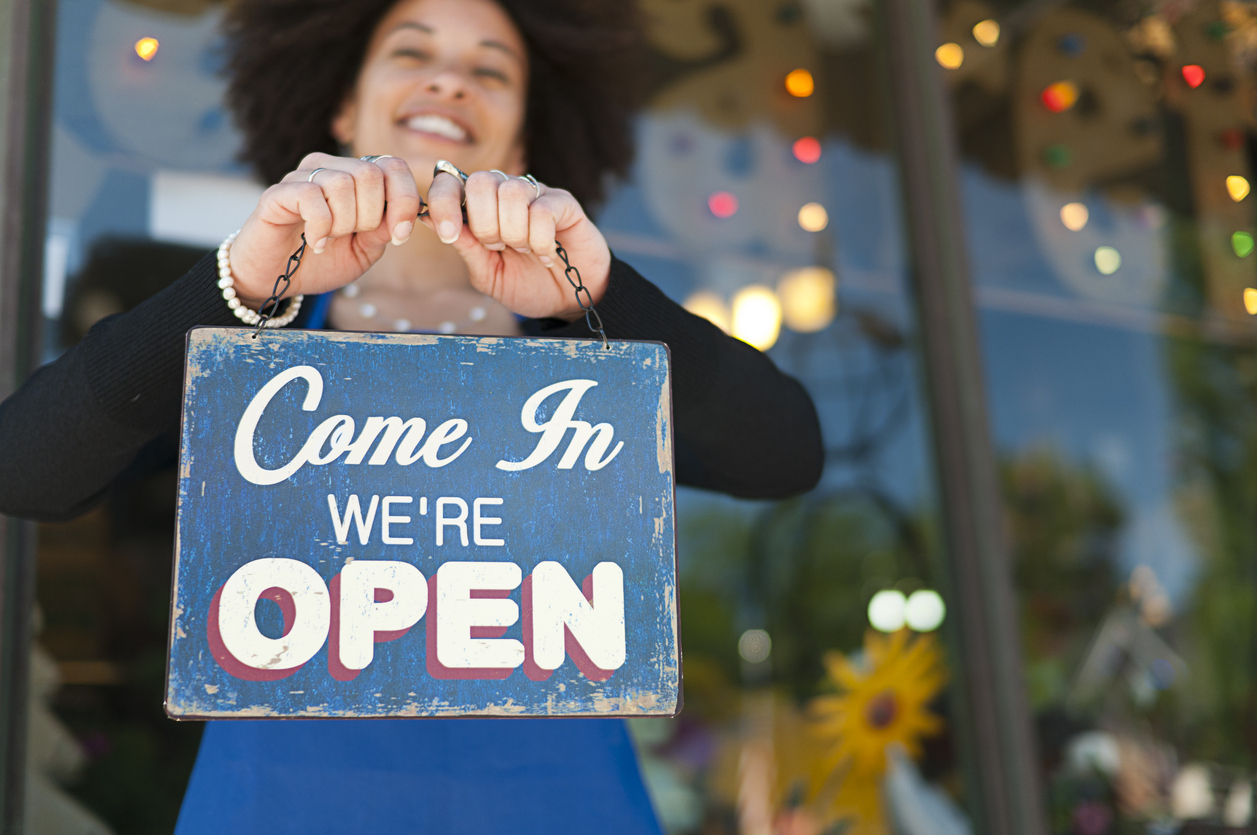 Roughly 3% of businesses in America are Black-owned, according to the Pew Research Center. And recognizing these numerically small but mighty brands is important to the 58% of Black people who consider their support an impactful way to improve equality for their cultural peers in the United States, per Pew.
Acknowledging Black Business Month is one such way to show support. BBM is observed annually in August when Black entrepreneurs and businesses are celebrated along with their impacts on economic progress in this country, according to the U.S. Chamber of Commerce.
One PR expert said that what makes a successful campaign during the month is brands focusing on the purpose of BBM and not straying into political territory.
Amore Philip, CEO at Apples & Oranges Public Relations, told PR Daily that during this month, she hopes brands focus on the positive economics of Black businesses.
"I think a successful campaign could be one that is really based on the real purpose behind Black-owned businesses, which is (in) part (to gain) generational wealth," Philip said. "And have some sort of a stake in the economics of this country."
During Black Business Month, Philip said that brands should inspire stakeholders to take action and support these segments of the community in meaningful ways by leading by example and showing direct benefits of support.
"A message that focuses on ways in which if you shop at this particular business, you are helping the store owner do X," she said. "It gives you some sort of personal connection to the store owner."
Here are some good examples of brands that are effectively recognizing the month.
Celebrity La La Anthony partnered with Now and Later to shine a light on Black-owned self-care companies during the month. Now and Later's "Pause Now, Hustle Later" campaign awarded $50,000 in grants to five up-and-coming Black-owned self-care brands, according to a press release by Ferrara Candy Company. They kicked off the campaign on July 24, International Self-Care Day.
"One of my favorite ways to unwind is to enjoy a sweet treat like Now and Later, and now I get to encourage others to pause while also shouting out some of my favorite go-to Black-owned companies," Anthony said in the release.
The sweet collab stayed true to the Now and Later brand's campaign messaging -– timely snacking, recharging and grinding -– while giving these new businesses  a platform to shine. The campaign was made even more delicious with the financial boost helping to set up these brands for success.
Pepsi is also helping increase visibility during Black Business Month through its Dig In Day campaign that offers month-long programming to inspire people to eat more at Black-owned restaurants, according to a press release by PepsicCo Beverages North America posted on Cision PR Newswire. Pepsi's annual event is on Aug. 19 and features activities nationwide including a Washington, D.C. block party to spotlight local Black businesses, dinner festivities and paying for $100,000 worth of free meals for patrons at select restaurants throughout the country. The campaign also urges attendees to post a photo of their meal from one of the Black-owned restaurants and tag the location and Pepsi Dig in for a potential opportunity to win $5,000 to eat at their favorite Black-owned spots. Another $5,000 would go to the restaurant.
"Our goal for Pepsi Dig In has always been to celebrate and generate awareness for Black-owned restaurants, not just on Pepsi Dig In Day, but all year long," says Scott Finlow, chief marketing officer of PepsiCo Global Foodservice. "This year, we're turning up the flavor and … people can indulge in delicious food, cheer on talented chefs, and soak up the vibrant culture that accompanies every dish."
This campaign helps bring attention to Black-owned restaurants with intentional partnerships with them to influence consumers to think more about where they eat and try new places when they dine. 
It's never too early to start or at least begin thinking about 2024 plans. Consider impactful ways your brand could create a well-received BBM campaign or comms strategy for next year.
Sherri Kolade is a writer at Ragan Communications. When she is not with her family, she enjoys watching Alfred Hitchcock-style films, reading and building an authentically curated life that includes more than occasionally finding something deliciously fried. Follow her on LinkedIn. Have a great PR story idea? Email her at [email protected]. 
COMMENT