Email newsletters come as no surprise to anyone today.
Any reputable online store or marketplace now sends newsletters with new products and promotions, and rightly so. After all, email is the cheapest and the most converting sales channel.
From my personal experience, I'll share where to start and how to build a contact list from scratch.
1. What affects the speed of getting subscribers?
The speed of getting subscribers depends on the following factors:
Website traffic
The higher it is, the more contacts you can get through the subscription form. In the ideal scenario, there should be 30,000 or more unique visitors per month to make it possible for you to gain a couple of thousands of subscribers in a month or two. But, even if the traffic is lower, it is still worth getting contacts and working with the list — the very first subscribers are usually the most loyal ones.
Lead magnet 
The freebies you give for a subscription should be interesting to the maximum number of your readers.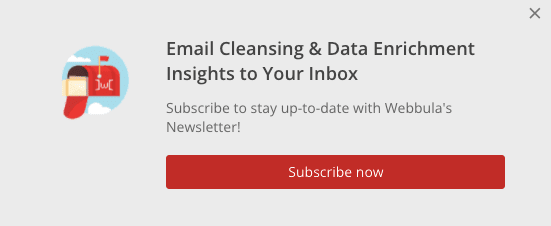 (Source: Webbula)
Audience loyalty
The more loyal your audience is, the more likely they are to share with you their contact information. It is important to justify your users' trust and give them the subscription bonus that you've promised and never send spam emails.
Audience in other channels
Be sure to promote your website on social media. Especially if you have a lot of subscribers there. Some of them will definitely subscribe to your mailing list.

(Source: Instagram, Forbes)
Subscription form design
It does not have to be complicated, but it must be neat and harmoniously fit into the concept of the site. The text should be readable, so don't go for fancy fonts. The clearer it is to the user what you want from them and what benefits they will receive, the more they are to join the ranks of your subscribers.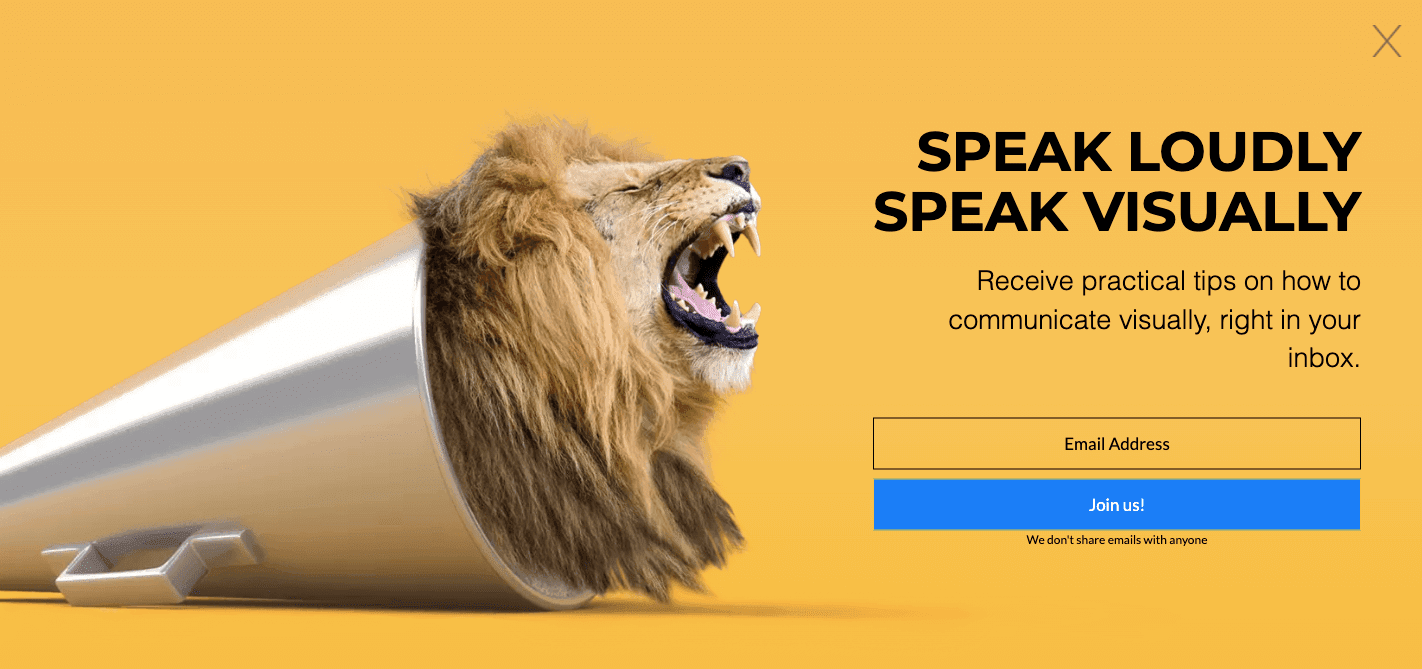 (Source: Visme.co)
Content and location of the subscription form 
In the ideal scenario, this is a pop-up or inline form on the right-hand side or at the top of your website page. Often it is enough to offer visitors to get notifications about new articles if your content is really interesting and catchy enough. However, this usually works on those websites that have already proven their expertise and have a good reputation.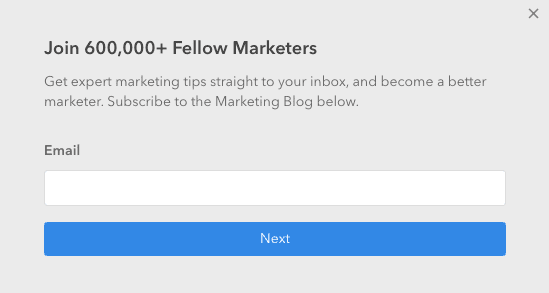 (Source: HubSpot)
2. Where to start building a contact list?
Let us divide the entire process into several steps:
Step 1. Creating a subscription form
The first thing you need to do is customize and set up a subscription form. This is the most difficult part. Here you'll have to work on the visual design and figure out how to add the script to your website.
Luckily, there are many signup form builders, like SendExpert or Claspo.io. These builders have the same principles as website or email builders: You choose a pre-built template and customize all the necessary blocks. Everything is quite simple, fast, and you can do it yourself. 
You can also create simple forms in some ESPs. For example, SendPulse and eSputnik. The latter can also provide a script of an embedded form to add to your website.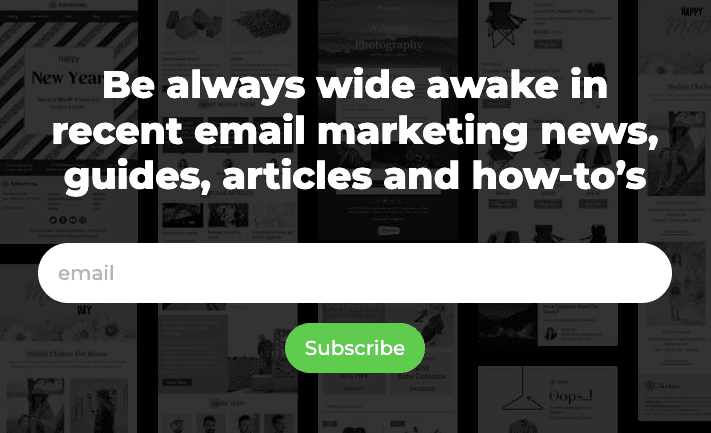 (Source: Stripo blog, subscription form, built with eSputnik)
The above ways of building a subscription form have several advantages:
you can prepare a layout on your own, without a designer and programmer's help;

those tools provide simple and clear manuals on how to add scripts with a form to the website through the admin panel;

contacts are automatically transferred with a simple setup or even without it;

settings won't take you more than 2 hours.
There is no need to involve programmers in subscription forms creation. You can configure everything by yourself and save money on specialists.
Subscription form design: Tips and best practices
Here, you can use all your rich imagination. But remember, to get the maximum number of contacts, it must:
be visible and eye-catching;

be as short as possible to reduce user interaction with the form. Ideally, this is just a field for entering mail and a "signup" button;

be on-brand and match the design of your site.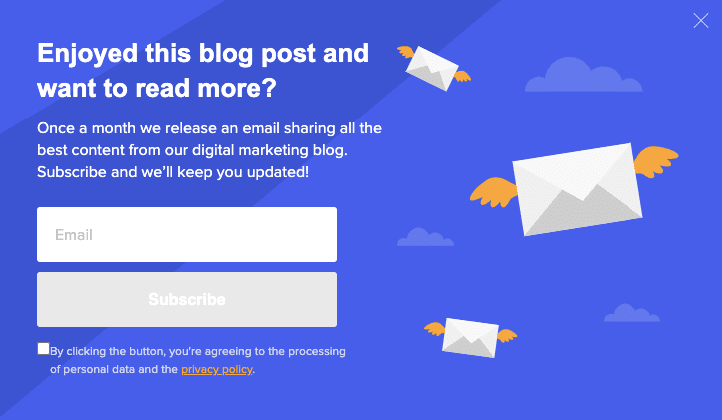 (Source: EmailSoldiers)
Step 2. Retrieving data out from the form
If a form is created in an email service provider that you are using for bulk emails, contacts from the form are automatically sent to this service.
If you are using third-party builders, you need to carry out a simple integration. The entire process won't take you longer than 30 minutes. Some ESPs are already integrated with subscription form builders.
Step 3. Subscription confirmation email
Once your subscription form is installed, you need to build a subscription confirmation email.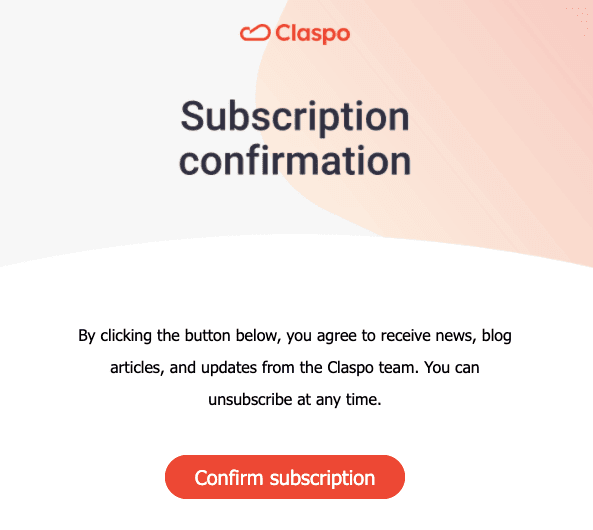 (Source: Email from Claspo.io)
This email should be sent to a new contact once he/she fills out the form and clicks the "Submit" button. If the user opens the confirmation email and clicks on the "Confirm" button/link in the email, it means the contact is real and you can send emails to this user.
If the user does not confirm his/her willingness to receive emails from you, he/she does not get to your contact list. This helps you keep the database clean, immediately check if the email address was entered correctly, and not ruin your sender reputation. And most importantly, this is one of the GDPR and CanSPAM requirements.
Once the user confirms his/her subscription, it is important to send them a welcome email where you thank them for subscribing and tell them how often they will receive your emails.
You can create a subscription confirmation email and a welcome email either from scratch or by using prebuilt templates to save time.
3. What can you offer for a subscription?
Think carefully about what you can offer for a user's contact information. It should be something that will really interest a large amount of your audience.
To answer this question, ask yourself:
For example, on a website with tips for young mothers, it may be appropriate to offer both a list of life hacks, tips on how to keep up with everything and stay resourceful, and a discount for a kid's store. 
All lead magnets can be divided into 3 groups:
Financial motivation/Incentive
It can be a discount on services/goods of yours or your partners. Not an obvious financial benefit — if you offer a personal consultation, analysis, or, for example, a filter pack for Instagram for free.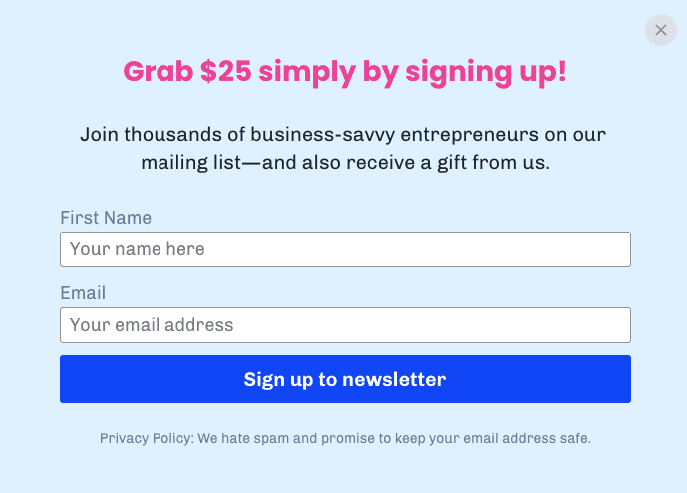 (Source: Hiveage)
Useful content
Checklists, books, video tutorials, and article collections are things that users very often respond to. After all, "He who owns the information, owns the world".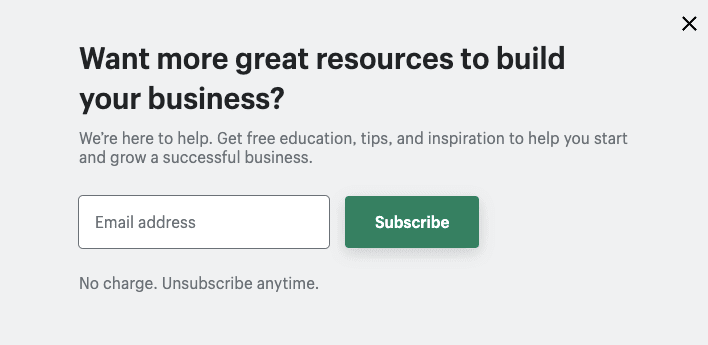 (Source: Shopify)
Test drive
This includes trial periods, versions with incomplete functionality, and so on. Possibly access to certain materials for a limited time.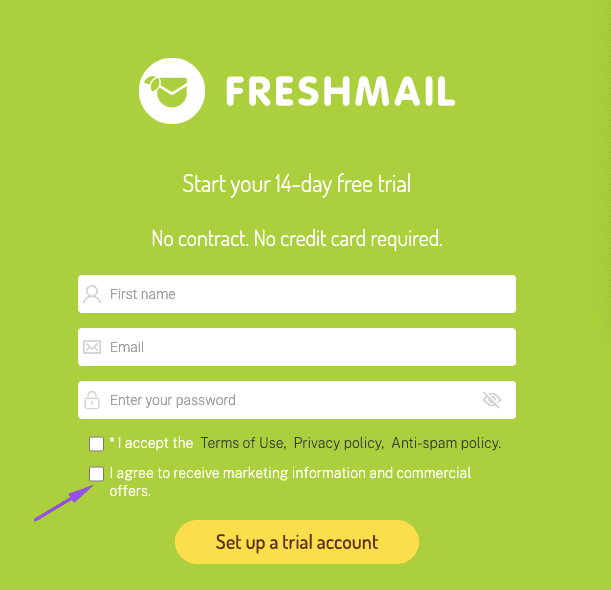 (Source: FreshMail)
There is always a lead magnet in the signup form. Even the usual "Be the first to know" is also a lead magnet.
4. What else can you do to build a contact list?
After you have upgraded your website and set up the subscription form, you can utilize additional ways to grow your contact list. For example:
Run targeted advertising
It works effectively if you offer something worthy and interesting for a subscription. It is also important to choose the right audience to show your ads to. To do this, you need to understand for whom you are writing for.
Give a try to partner marketing
It is important to note that some companies will agree to advertise you in their emails on a barter basis, some do it for a very small fee. Or just if they like your content and want to share it.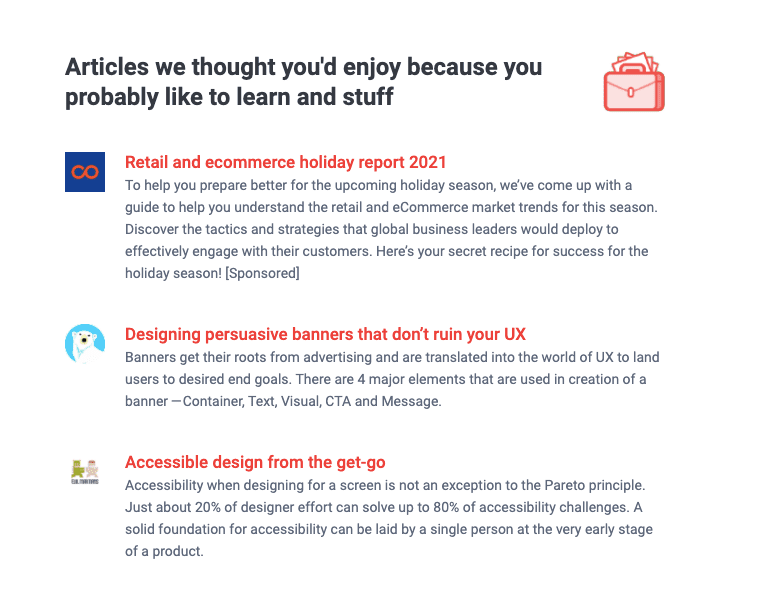 (Source: Really Good Emails)
Write guest posts
Offer accounts and websites with your target audience to write a guest post mentioning your website and a newsletter. Do not forget to say how it can be useful.
Contact bloggers and opinion leaders
Ask famous bloggers and opinion leaders to promote your website on their site, in email, and related Instagram channels. Today, users trust recommendations much more easily than just advertising itself, so the chances to attract a new audience are quite high this way.
Reach out to your friends and loyal customers 
Ask your friends and staunch customers to advertise your newsletter on their accounts. They may say you share pretty decent and comprehensive content in your emails.
These simple ways will help you kill 2 birds with one stone: Increase traffic to your website and advertise your newsletter. Thus, it will be even easier to get your first 1 000 subscribers.
Final thoughts
As you can see, it is not that difficult to get the first thousand subscribers. The most important thing here is to start to do it all at once and find the lead magnet that is right for your business. 
It is also important to always remember why we collect email addresses — to work with them. Otherwise, why else do we need them?
Use Stripo to build high-quality emails faster