When opening inboxes, users see a huge list of different emails. Studies show that 64% of recipients open their email based on the subject line. So, it is your task to grab users' attention with it.
Sometimes it can be difficult to find the right words for a catchy subject line. This process requires great creativity and experience. We decided to put together some useful tips to help you come up with great subject lines for your newsletters.
Tip 1. Don't make them long
All the effort you put into creating an email subject line will be wasted if the latter does not fit in one line on mobile screens. Why? Because we live in a modern world, most emails are opened on mobile devices. This is why you should keep the length of the subject line between five and seven words. Such subject lines show the highest open rate, which is about 21%. 
Postable, a company specializing in sending greeting cards, successfully uses this advice.
Subject line: Valentine's Day Sale! 💕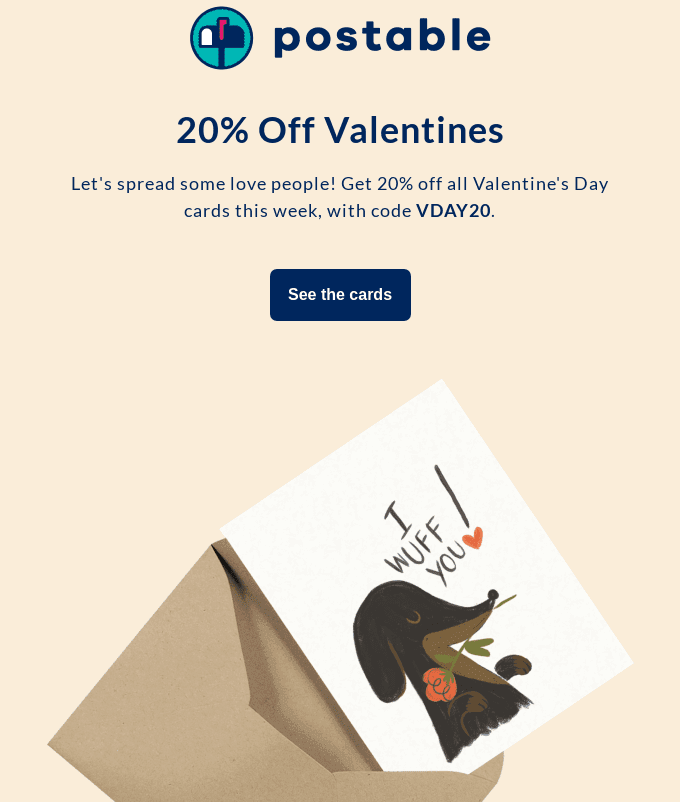 (Source: Really Good Emails)
Tip 2. Avoid spam words
When you work on a subject line for your newsletter, you need to avoid too flashy sentences, a lot of exclamation marks, and all caps. In addition, do not spam with words like Free, Buy Now, and so on. 
The FlipBoard news website is very careful about writing email subject lines. For example, in their New Year's newsletter, they indicated how the recipient would benefit if he or she read it.
Subject line: Christmassy ideas for your travel bucket list.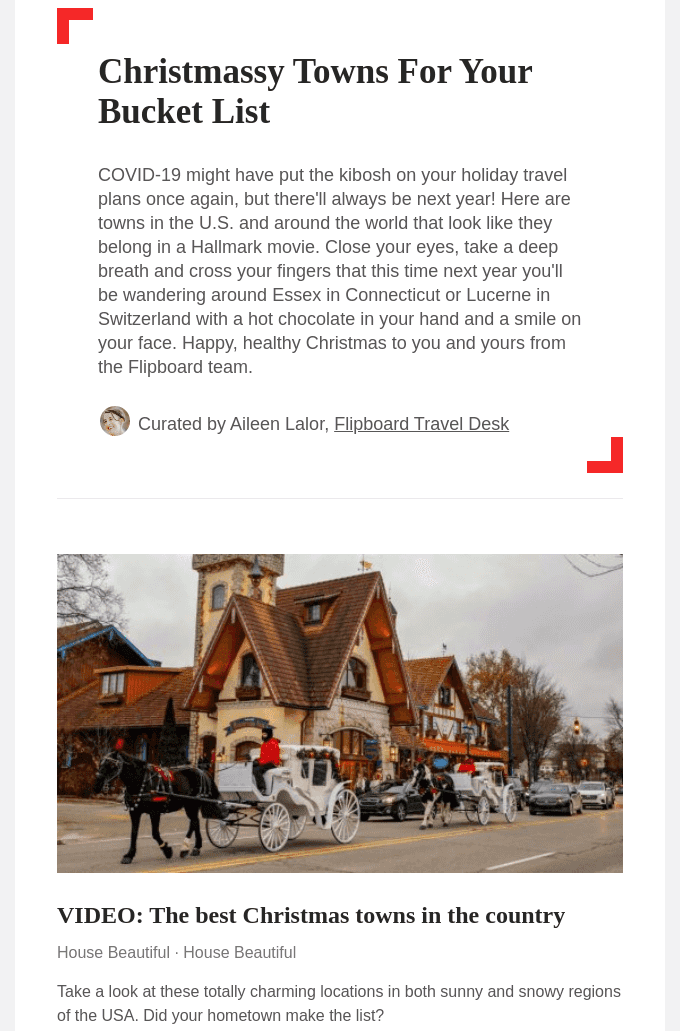 (Source: Really Good Emails)
Tip 3. Use questions in your subject lines
At first glance, this seems like rather strange advice, but it is far from being the case. Subject lines for emails that have a question have a rather high open rate, unlike the usual ones (according to Yesware 48% versus 39%). With the right question, you can easily plant curiosity in the minds of your recipients. Be sure to give an answer in your email.
The cosmetics company Haoma used this advice perfectly in their newsletter.
Subject line: What Connects Humans + Plants?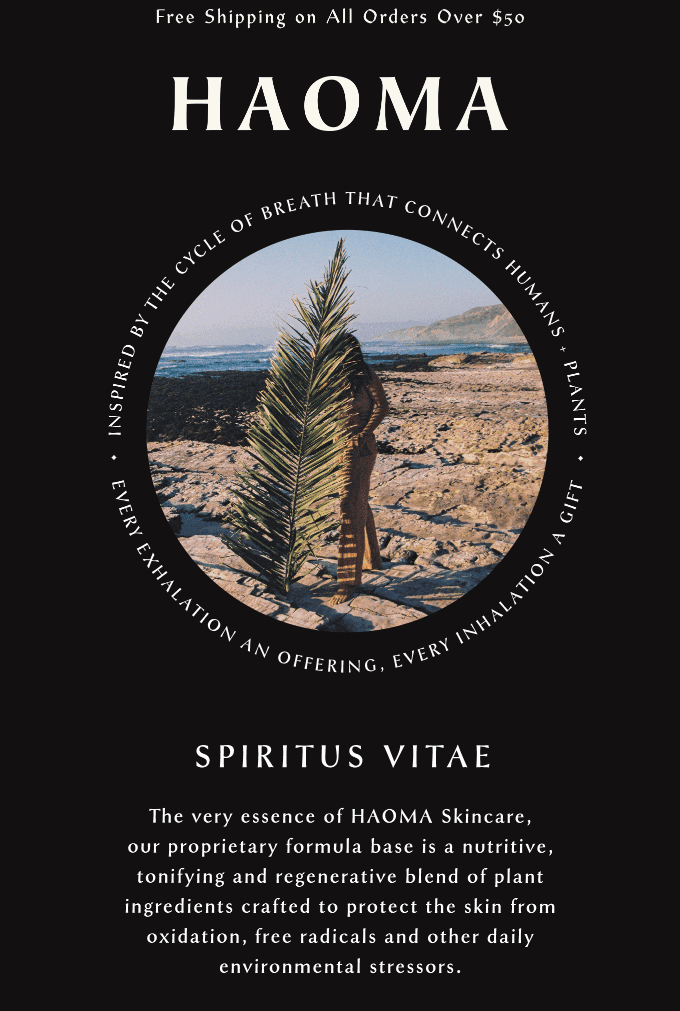 (Source: Really Good Emails)
For inspiration, you can also turn to various subject line email generators. Do not know what it is and what the popular solutions are? Our expert guest covered all this in the article given below.
Tip 4. Set deadlines
How to write good email subject lines? Just use the limited time to your advantage. Setting deadlines in your email subject lines allows you to create a sense of urgency around your newsletter. Whether it's an event, a discount, or a limited edition item, feel free to use this tactic.
The well-known action camera manufacturer GoPro uses this tactic quite often in their newsletter. Here is one example of such an approach.
Subject line: Less than 24 hours left to score.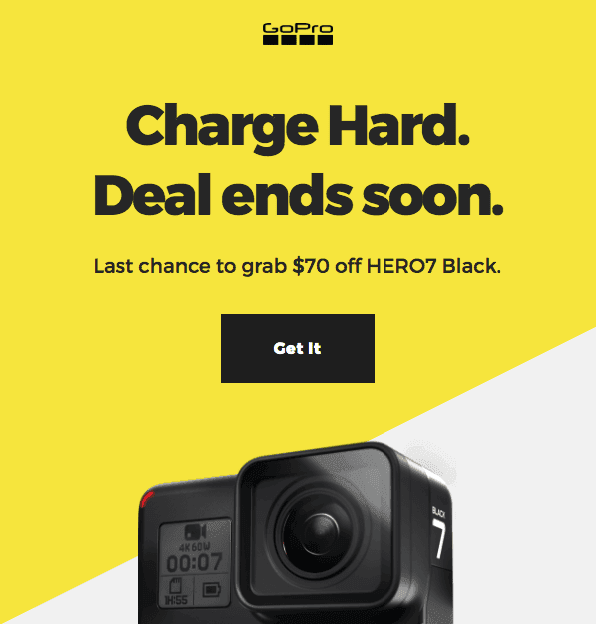 (Source: Really Good Emails)
Tip 5. Use clear CTAs in subject lines
Think of this tip as adding another call to action to your email. They work inside the email, so why not add them to the subject lines? According to statistics, direct call-to-actions double the open rate. That's why you shouldn't be afraid to add direct messages when creating enticing subject lines for your newsletter.
Have you ever received such emails? Webflow practices mailing invitations to talk sessions and here is one of their subject lines.
Subject line: Join us for Coffee Talk: remote work tips.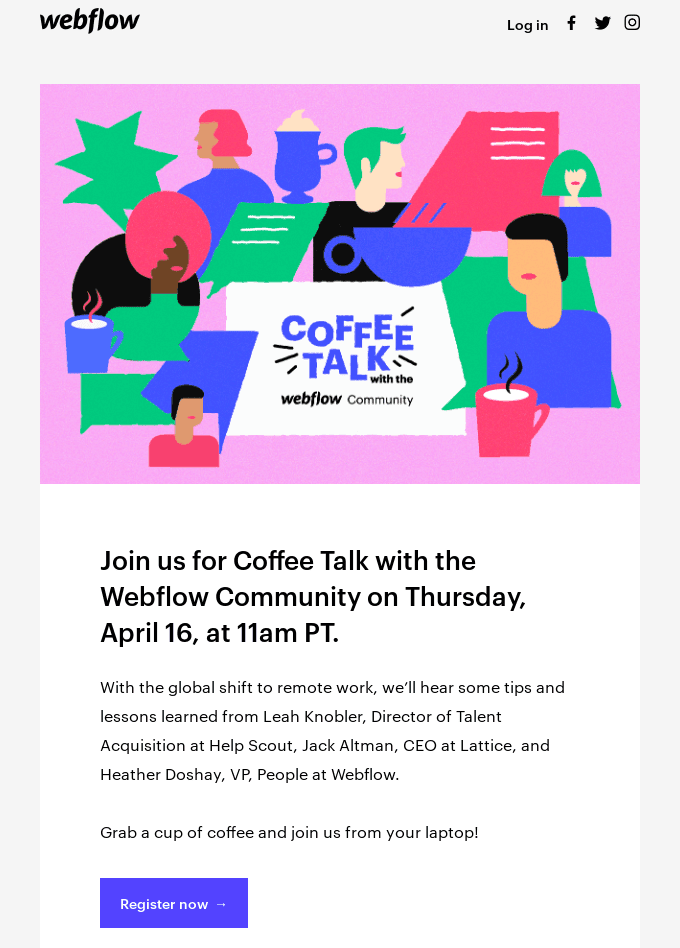 (Source: Really Good Emails)
Tip 6. Tell recipients what's inside
Another tip on how to write a good subject line is sharing what's inside the email. It must be something valuable and relevant for your subscribers. 
And be sure to keep your promises. If you're telling recipients they will get a copy of an eBook or a bunch of tips in the email, then this is exactly what they should see in the email.
Self-publishing platform Blurb is committed to supporting young authors and writers with a variety of useful tips and tricks. In their e-mail subject line, they are pretty clear about what's inside the email message.
Subject line: 5 Tips for Building a Creative Life.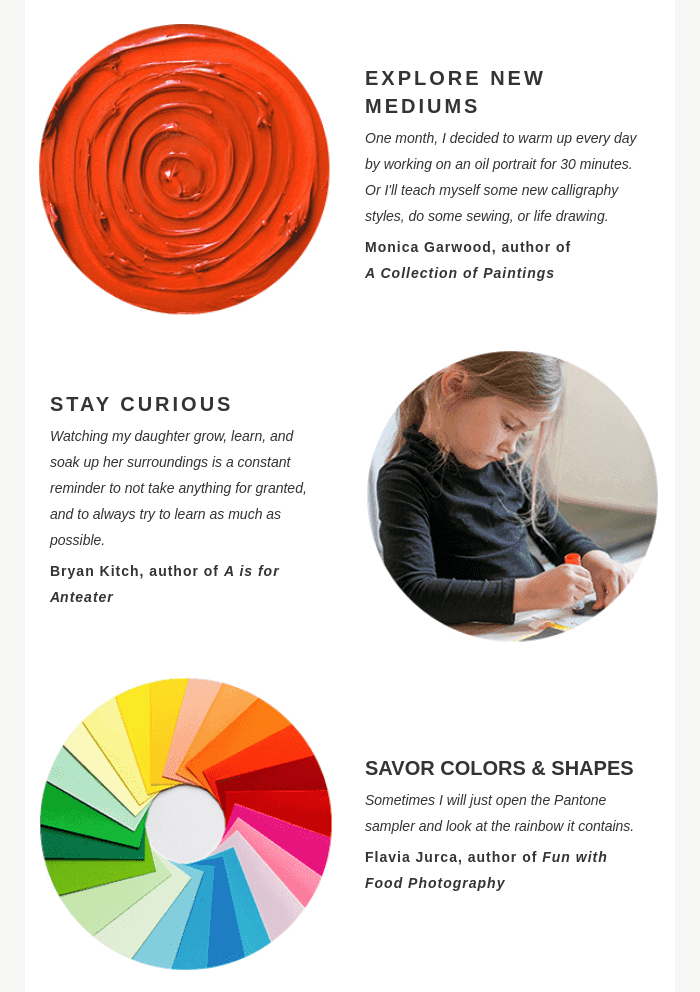 (Source: Really Good Emails)
Tip 7. Announce videos 
How to write subject lines if you have media files in your emails? Just show it to your audience. We are not saying that now you should always insert various video and audio files into your emails. However, if this kind of content is currently present in your newsletter, feel free to state it in your subject line. In this way, you will also arouse the interest of the recipient and increase the chance of opening the email.
The game studio Ubisoft is quite creative in its email newsletters and often includes various media files in them. This time they added a video trailer for the upcoming game and noted it in their subject line.
Subject line: World Premiere Trailer: Assassin's Creed Valhalla.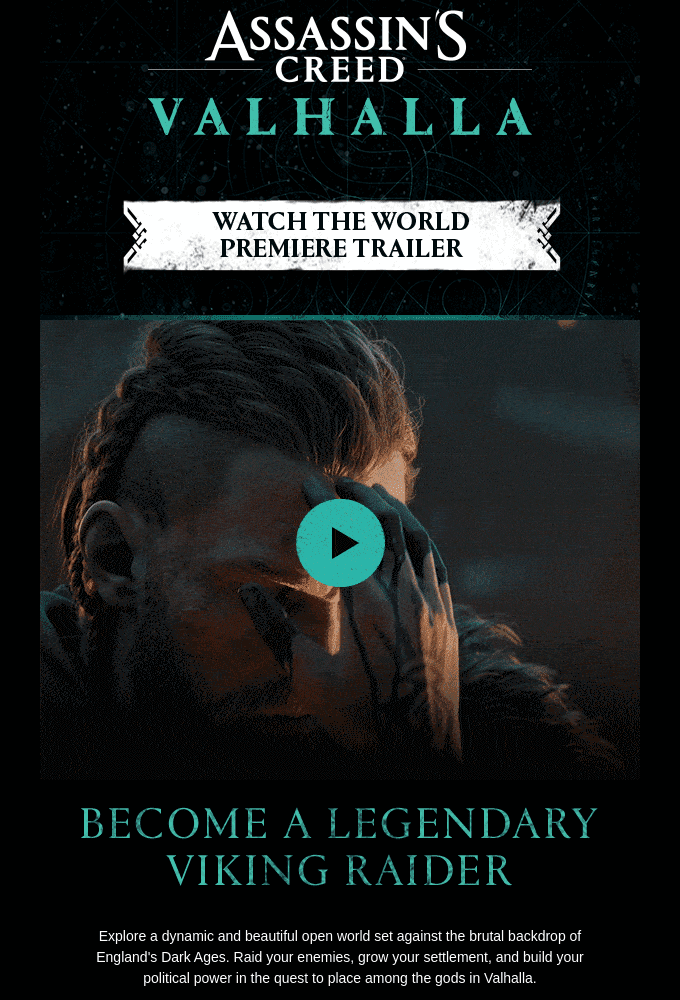 (Source: Really Good Emails)
Lack of subject line inspiration? Check our selection of the 150 best email subject lines for newsletters.
Tip 8. Add numbers
Numbers are something that always attracts the recipients' attention and something that you can use in your email newsletter. If your emails suffer from a low open rate, you can experiment with numbers in the subject lines, as such emails have an open rate of around 53%. Numbers drive pretty good results and we should not neglect them.
Global brands quite often use numbers in their newsletters, and you definitely received such emails. For example, men's shirt brand Eton used this advice.
Subject line: Winter Sale Starts Now | 30-50% Off.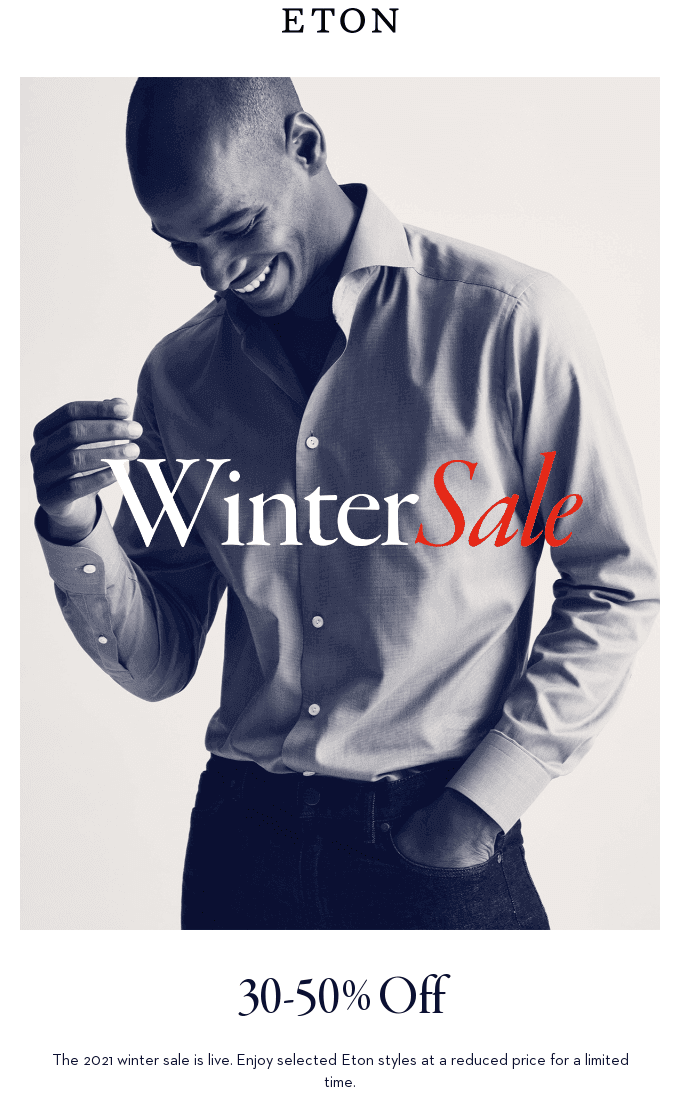 (Source: Really Good Emails)
Tip 9. Bring more personalization
Customers love it when a business treats them in a special way and appreciate the individual approach, even if this approach is expressed in the subject line in the email. According to marketers, personalized email subject lines can lead to open rates of 50%. Personalization can be expressed in the name of the recipient, age, place of residence, and personal preferences. You have a huge field for experiments where you are free to choose your own path.
Google loves this personalized approach. The search giant sends each user an email with a personal collection of reviews about various places, and all this is emphasized by a pleasant thank you for everyone.
Subject line: Thanks for your recent contributions.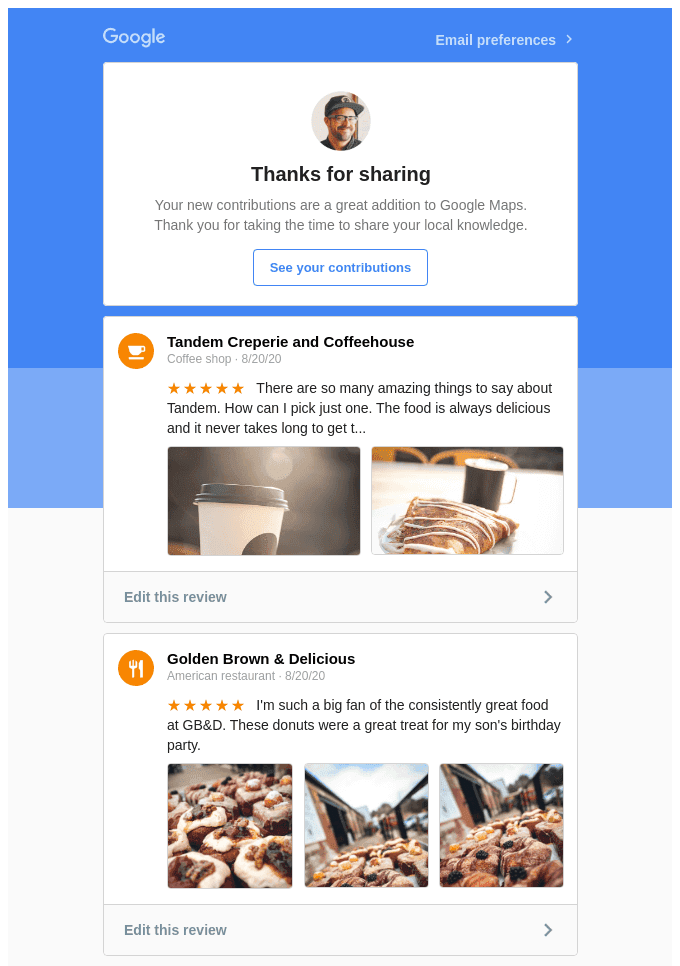 (Source: Really Good Emails)
Tip 10. Put emojis in email subject lines
We all love emojis in chats because they allow us to express certain feelings in simple text. They make communication more informal and easy to understand. However, what if we told you that emojis are also useful for your subject lines, too? This is absolutely true because these multi-colored icons increase the open rate of emails by 4%. Quite a significant increase that can boost your email campaign.
Eco-friendly brand Paravel often uses emoji in their emails, and this is just one of many examples.
Subject line: Personalize it! Introducing monograms and emojis 💥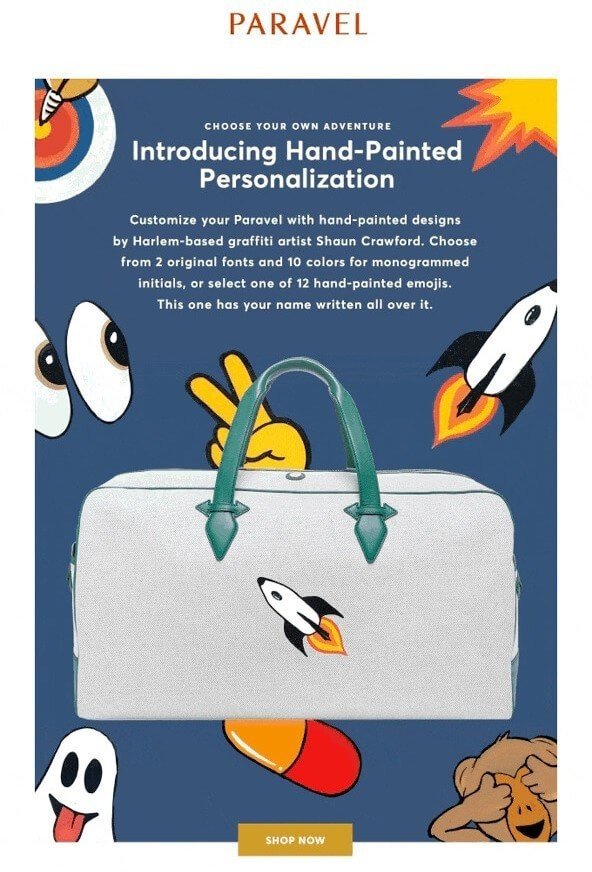 (Source: Really Good Emails)
Final words
Creating subject lines that can catch your email newsletter audience is a fairly complex process that requires a lot of creativity from the marketing department. We hope that the tips we have collected in this article will inspire you and help you come up with the perfect subject lines that will empower your email marketing.
Build powerful emails and set subject lines for your email campaigns effortlessly with Stripo