Time flies. It seems like it was yesterday when we celebrated the Christmas holidays, as it is already March today. The email marketing industry does not stand still, and we have prepared a selection of the most significant news for January and February so that you are armed with the latest information.
MailCon is a global community of marketing professionals who discuss the latest technologies, omnichannel platform opportunities, trends and strategies, marketing automation, lead generation.
Usually, the organizers hold two events a year: in Las Vegas and New York. Due to the pandemic, the event has been postponed several times. And finally, from January 11 to 13, the conference took place offline in the entertainment capital of the world.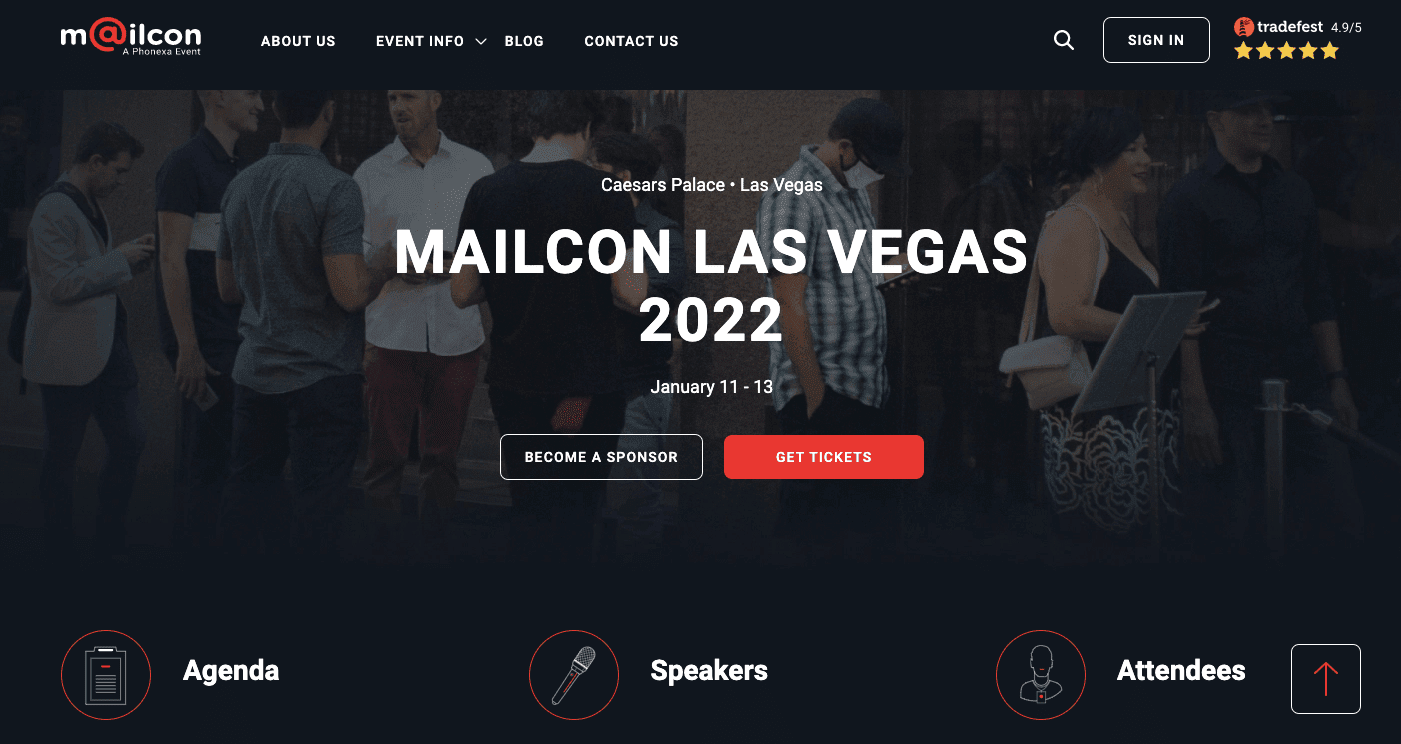 The main topics of the event were:
ways to automate and improve email campaigns for businesses;

approaches for upgrading marketing strategies, lead generation, design, conversions, and more;

strategies to boost sales;

tips to build strong relationships with marketers from leading brands, agencies, and so on.
This event is one of the most important in the email marketing industry and Stripo always tries to attend such events in order to share our experience with other companies and also to see our users firsthand. And this year, we also did not miss the opportunity to speak at this event, and the main topic of our speech was email gamification, its benefits for email campaigns, as well as strategies. In case you missed our presentation, we have prepared a free eBook on the subject to help you understand the topic and equip yourself with cutting-edge knowledge.
Learn more about email gamification via our fullest guide
A well-known source of inspiration for email designers, Really Good Emails has not been left out this year, and its Unspam project hosted Email's Big Ideas at the beginning of the year. This event brings together everyone who is involved in email marketing in one way or another and wants to learn new insights and industry trends.
This year the main topics of the event were:
making a career in email;

design trends for 2022;

accessibility in practice;

the 2022 state of email report and more.
It was an extremely valuable event for everyone involved in the industry where everyone could find important information for themselves that can improve the email campaigns of various businesses.
If you like being in the know of what is happening in the world of digital and email marketing, find a list of upcoming events in 2022 in the blog post below.
Changes to email marketing periodic table by MarchTech
MarchTech released the Periodic Email Marketing Chart to the public in June 2021, and here is the first major change that its creators are making.
The main reason for the change was a recent interview with industry experts who talked about new trends and how the industry will change in 2022. The main changes are:
emphasis on email infrastructure;

experimenting with Email Optimization;

accounting for BIMI (Brand Indicators for Message Identification) during marketing campaigns.
We consider these trends to be extremely important for anyone who is going to implement an email marketing strategy for promotion, and you should pay attention to both the table and these trends. And if you want to learn more about the structure of this periodic table, we advise you to read the detailed article from its creators.
Every year, the popularity of certain email clients changes. This is the information that should definitely be considered during the development of email design and marketing campaigns in general. Not so long ago, Litmus released statistics on the most popular Email clients for February 2022:
the share of Apple Mail users increased by almost 3% compared to January and now makes 59.78%;

amid growth in Apple Mail, Gmail experiences a 3% audience churn compared to January and now makes 27.43%;

share of Outlook apps now is 4.32%;

and Yahoo has been growing in the audience for three months in a row and now its market share is 3.44%.
However, this is not all the useful information that Litmus has. For example, in the January update they talked about about the percent of opens on Dark or light themes. And as you can see – the light theme wins.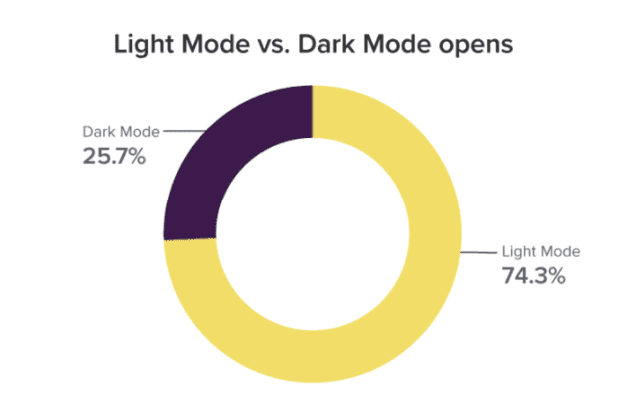 (Source: Litmus)
It's crucial information since you need to optimize your emails for both of these modes. We've made a guide on dark mode in email marketing and how to optimize your email design for it. In our article, we highlighted why you should optimize your emails for a dark theme.
Not without an annual report from the leading marketing platform Litmus. They provide, as always, invaluable information on the state of email marketing, which is important for understanding general trends and can form the basis of subsequent business decisions. Some of the highlights of the report were:
over 41% of brands say email marketing is critical to their success;

37% of companies intend to increase their investment in email marketing in 2022;

80% of marketers personalize emails with profile data, and 64% personalize by customer segment.
And this is only a small part of the huge storehouse of useful information. The report is absolutely free and anyone can study it, picking up a lot of interesting things from there.
After this news, you will definitely be more careful with your email newsletters and will check several times to whom you send your offers. The Information Commissioner's Office fined The Conservative Party of Britain £10,000 for sending emails to users who didn't want to receive them.
The fine was imposed after an investigation, after which it turned out that the fined party did not have records that clearly state when the recipient gave their consent to receive emails.
Double opt-in, aka subscription and registration confirmation emails, is exactly what you need to avoid these fines and to make sure you send marketing emails only to those users who are willing to receive them.
Use Stripo's prebuilt subscription confirmation email templates to get users' consent ASAP
Release of a two-part interview with Pierce Ujjainwalla
This month was not without useful interviews with prominent people in the email marketing industry. A two-part interview with the CEO of Knak Pierce Ujjainwalla was released this month. This is quite an interesting interview where you can learn about the history of the Knak email and landing page creation tool, as well as the opinion of the CEO about the general state of email marketing and why this promotion channel is still a big deal.
The interview exists in two versions, as a podcast and text version. Full versions in two formats can be found at the links below:
Email marketing communities unite to help Ukraine
As you probably know, on February 24th, Russia launched a full-scale war on the territory of Ukraine. Thousands of people die, millions flee their homes. 
The email marketing community unites to help the refugees, to help the Ukrainian Army, and to help people in Ukraine spread the word about what is really happening in Ukraine.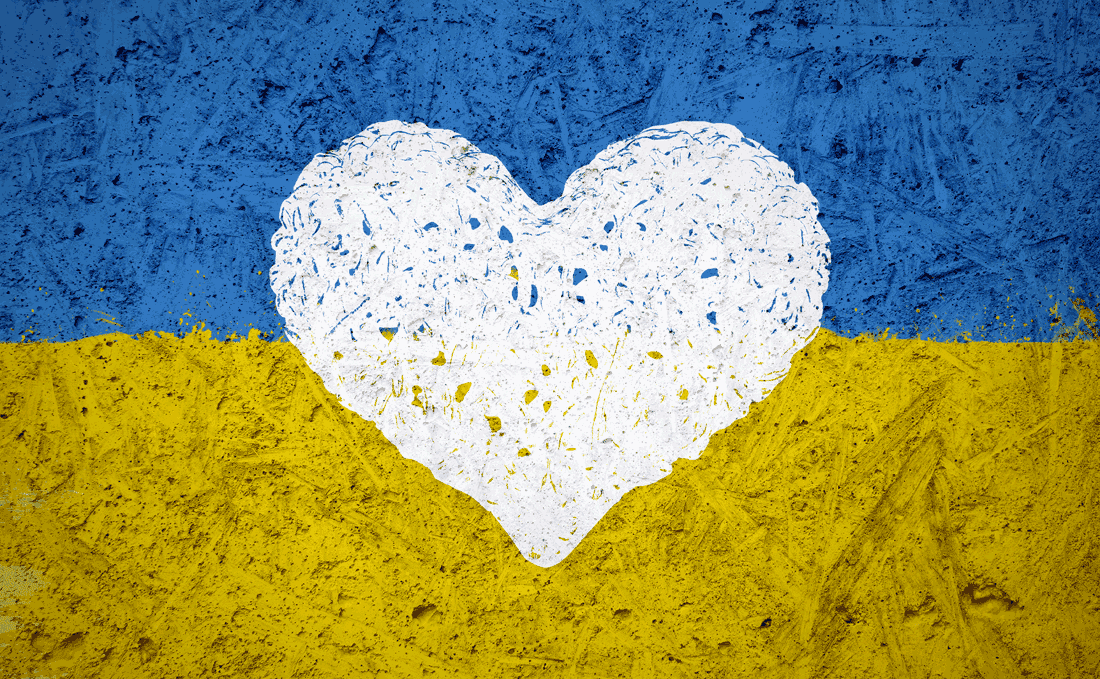 (Source: Email Audience)
Jordie van Rijn, Emailmonday, on his LinkedIn page shares ways how each and every email marketer can help Ukraine today and posts updates on what different companies around the world do in this direction.
Marketers from all over the world share their ways to support Ukraine
Final words
So, that was all at the moment. However, there are still many newsbreaks ahead of us, as the industry does not stand still, and we will definitely mention and discuss them.