Commenting on the initiative, The Shoe Surgeon, explains: "Partnering with Heineken® for their new beer was a fun challenge. We both share a passion for innovation and pushing boundaries and created a design to reflect that. The shoe not only embodies the energy of Heineken® Silver but literally carries it. I can't say I've ever designed a sneaker that contains actual beer before."
"At Heineken®, we have always embraced change. The launch of Heineken® Silver is testament to this, and the limited-edition Heinekicks are a manifestation of Heineken®'s constant pursuit of innovation. The Shoe Surgeon's vision of "Walking on Beer" doesn't just present a new way to enjoy the Unexpectedly Smooth Heineken® Silver experience; it sends the message that an open mind is the key to seizing life's possibilities. We're thrilled to be bringing Heinekicks to Singapore and we hope this inspires consumers to embrace fresh perspectives and spark new connections," concludes Gerald Yeo, Marketing Director at Asia Pacific Breweries Singapore.
Out of the 32 pairs of Heinekicks the brand created following the launch of its Silver lager, seven are scheduled to drop in Singapore in the fourth quarter of 2022.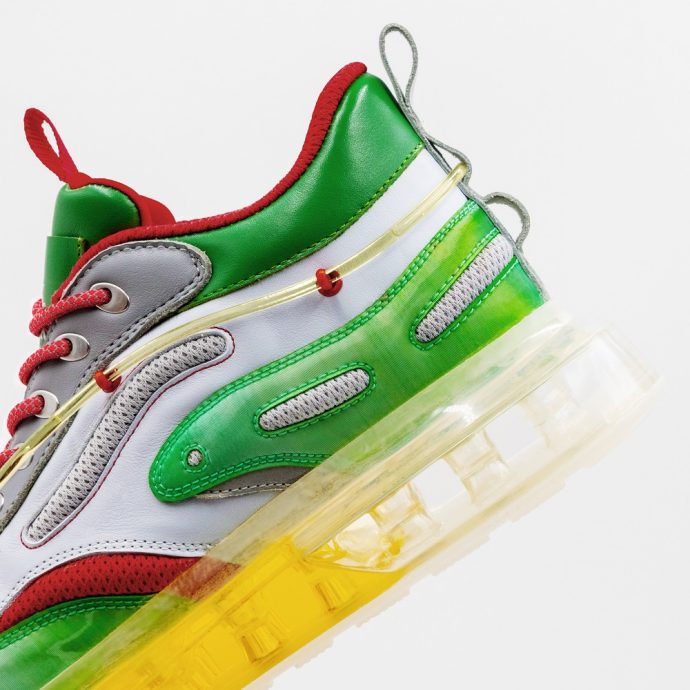 Credits:
Client: Heineken
Global Senior Director Heineken® Brand: Bram Westenbrink
Heineken® APAC Brand Director: Rajeev Sathyesh
Global Communication Director Heineken® Brand: Daniela Iebba
Global Communication Manager Heineken® Brand: Tanya Lubis
Heineken® Global Digital Development Manager: Pearly Lim Mei Sze
Senior Brand Manager Heineken® Vietnam: Nguyen Ngoc Han
Heineken® Global PR Lead: Jonathan O'Lone
Agencies: Le Pub // BBH Singapore
Global Chief Creative Officer Publicis WW: Bruno Bertelli
BBH Singapore Creative team
Chief Creative Officer: Sascha Kuntze
Group Creative Directors: Gaston Soto, Nikhil Panjwani
Associate Creative Directors: Adeline Siow, Kenneth Foo
Le Pub Global Creative Team
Executive Creative Director: Cyril Louis
International Coordination Creative Director: Guy Lewis
Associate Creative Director Publicis Italy: Livio Gerosa
BBH Singapore Account team
Business Director: Manavi Sharma
Account Director: Andy Norris
Account Manager: Crystal Loo
Le Pub Global Account Team
General Manager Publicis Italy: David Pagnoni
Global Senior Account Director: Francesca Baldrighi
Strategists
BBH Strategy Team: Tom Hargreaves, Gwen Lee
Le Pub Global Strategy Director: James Moore
BBH Singapore Production
Head of Production: Wendi Chong
Head of Operations: Eddie Jackson
Digital Imaging: Sally Liu
3D Production Partner: Pleid St.
Digital Senior Art Director: Nico Tangara
Design & Shoe Production Partner: The Shoe Surgeon