Meet Sophie, a Senior Growth Marketing Manager at Buffer and digital nomad. Her story is a riveting blend of professional growth, remote work challenges, and an infectious zest for life. Strap in as we journey through time zones, and share marketing insights all from Sophie's 'office'—the world.
Could you introduce yourself, share what you do at Buffer, and tell us about your background?
Certainly, I'm Sophie Gil, a Senior Growth Marketing Manager at Buffer, and I've been at Buffer for over three years, starting in April 2020.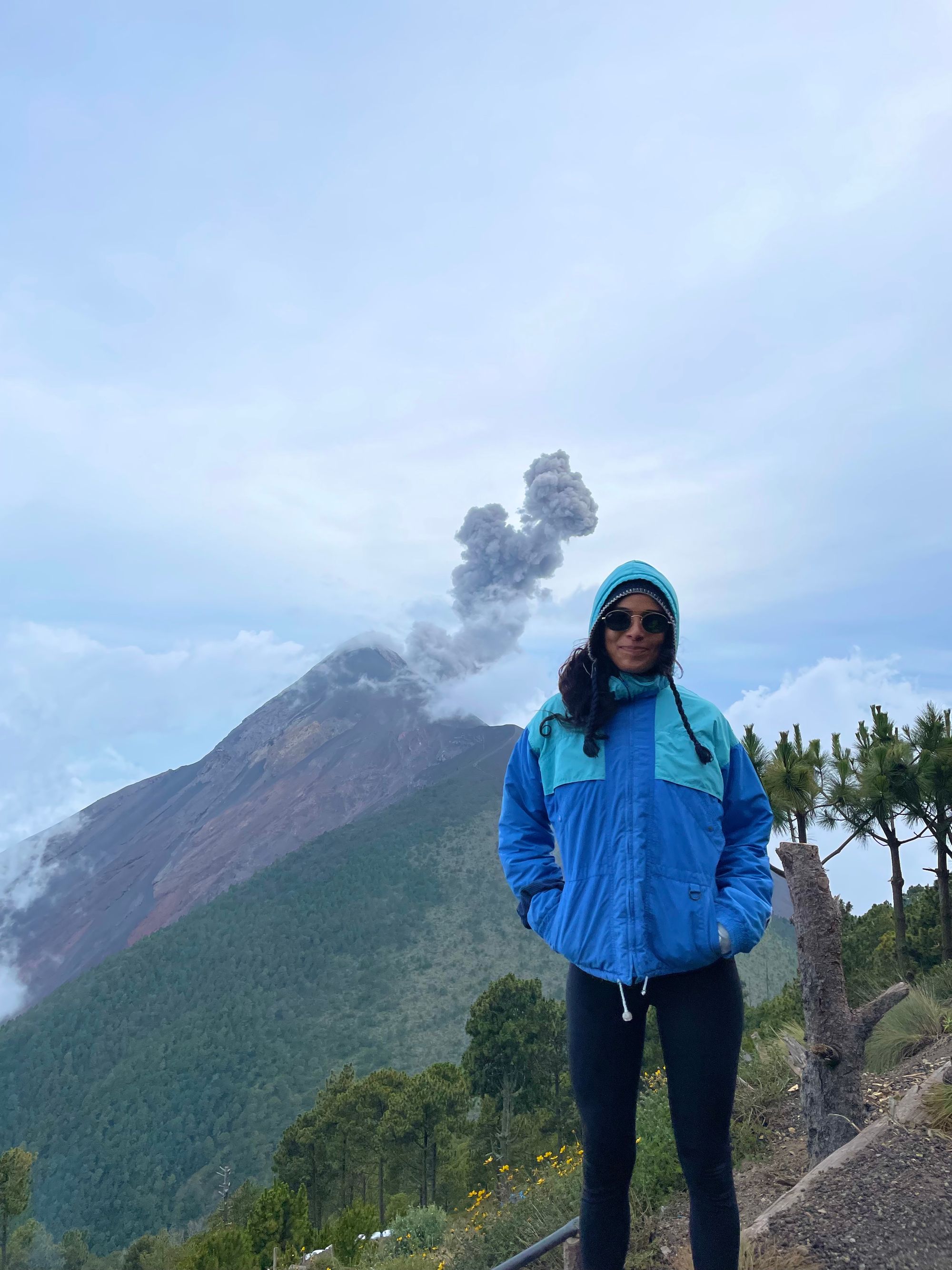 I'm based in Sri Lanka, but my roots are in Italy. I spent a significant part of my life, approximately eight years, in the United States, having moved there when I was just 17.
How did you get started working at Buffer?
My career at Buffer began as an Audience Marketer, a role that had varied and broad coverage. This included managing social media, running our newsletter, and overseeing paid social campaigns, tasks aimed at growing our audience through standard growth marketing tactics and other strategies. My only role shift thus far has been moving from Audience Marketer to Growth Marketing Manager, and most recently promoted to Senior Growth Marketing Manager.
I'd been familiar with Buffer for quite a while due to my career in marketing. I had come across their blogs and was well-acquainted with their innovative approach to work. That was always a strong attraction for me.
When I was job hunting in early 2020, even before the pandemic, I had already decided to pursue only remote roles. Buffer was at the top of my list, as I knew they had a successful remote work policy. Upon checking their website, they had a couple of open roles at that time, and one seemed to align perfectly with my skill set, which led to my journey here.
Coming in as an Audience Marketer with your broad experience, you eventually shifted to the role of Senior Growth Marketing Manager. What prompted this transition? Was it a desire to build expertise elsewhere, or was it just a better fit?
The transition was largely inspired by two key factors. The first was the recruitment of a team lead, which directly prompted my move. However, the primary driver was that this role aligned more closely with what I've always wanted to do.
I enjoy working creatively but within a specific framework. I love the idea of blending creativity with data-informed decision-making. While there were similarities between my previous responsibilities and my current role, our approach has now evolved into a more experimental process.
This transition to Senior Growth Marketing Manager was more about aligning with my career aspirations and interests. I've always known that this is the type of work that I enjoy and that makes me thrive. It was the perfect combination of having the right person lead the team and my personal desire to explore and learn more in this area. There's always more to learn and I've already learned so much since stepping into this new role.
That sounds great. Stepping outside the scope of Buffer for a moment, how has working remotely and having flexible work arrangements supported any projects or activities you pursue outside of Buffer?
I've participated in a few projects to support larger projects that friends were working on. I've approached these tasks enthusiastically – I wouldn't have gotten involved if I wasn't genuinely interested.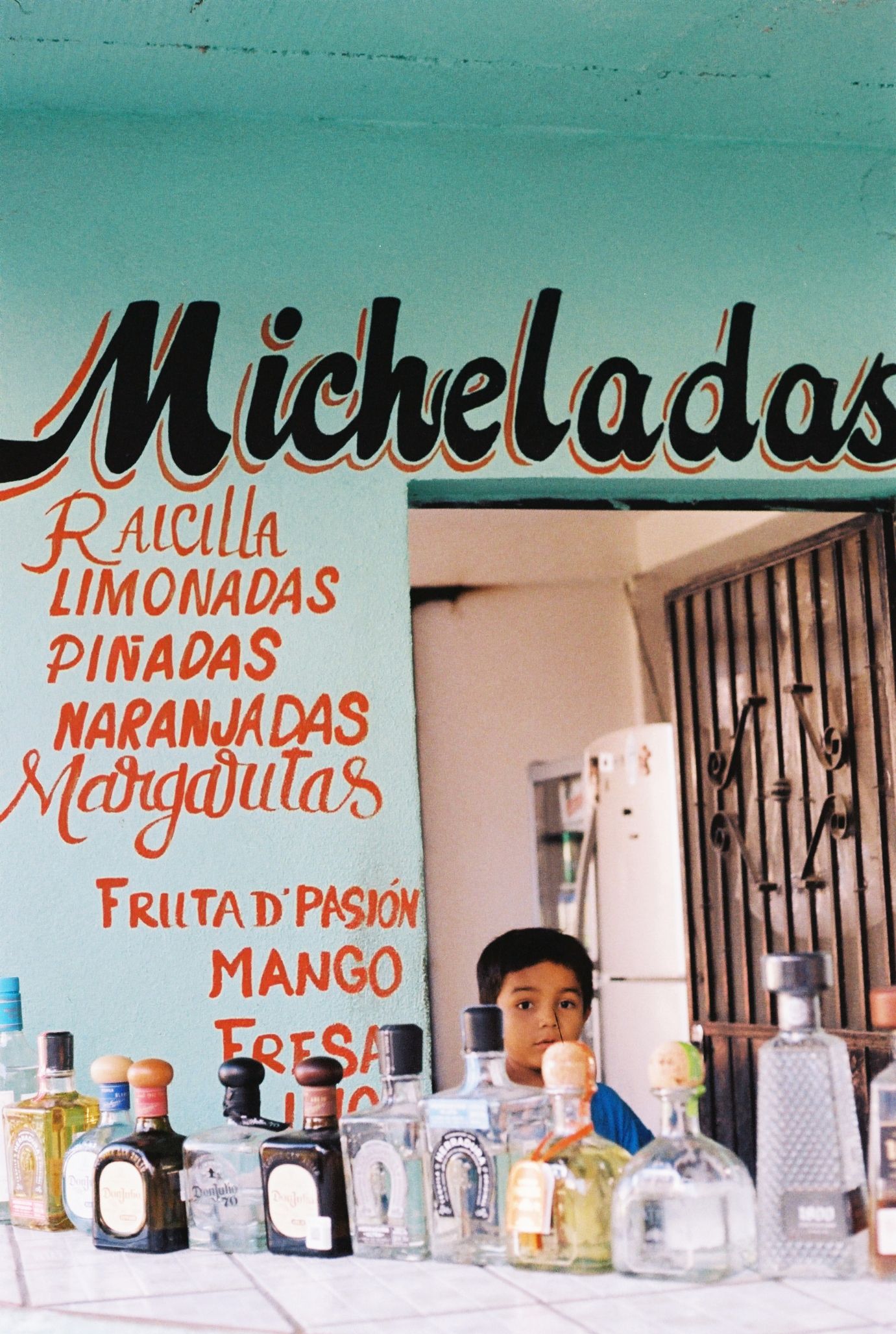 One such project involved a pasta restaurant. I contributed to the marketing efforts, advised on creative direction, and also helped orchestrate photoshoots.
Recently, I've undertaken a much bigger project that will likely span a few years – I bought a plot of land with a house in Sri Lanka and plan to transform it into a boutique hotel. I'm in the process of conceptualizing the brand and preparing for construction, scheduled to begin in September. I'm seeing this project as one that will allow me to share my creativity through space, thus creating a place that will promote small, cultural community living. Given that I've been without a personal home since early 2020, I see this project as a way to channel my creative energies into a shared space for others to enjoy.
I would say that the flexibility Buffer offers has allowed me to devote time to other passions, which can be quite time-consuming. Traveling is one of them. I enjoy exploring new places, and though I wouldn't necessarily classify it as a project, it does take up a significant amount of my free time. But that's where I choose to dedicate my time, and I appreciate that my work arrangement at Buffer facilitates this.
You're quite the traveler. I understand you've managed to organize your days and weeks around your trips. Could you share more about your experience as a digital nomad?
When I was job hunting, one of my top priorities was finding a role that allowed me to maintain a balanced lifestyle, with travel being a significant component. Traveling has always been a passion of mine, and I find it hard to imagine that a job could restrict that passion. It's strange to me that some people can only afford to take two weeks off per year for a trip. So, I was actively seeking a job that would allow me to travel and work simultaneously.
Since starting at Buffer, I've traveled to thirteen countries. I began in Italy and stayed there for a few months. In September 2020, I first visited Portugal and fell in love with the place. Initially planning to stay for one month, I ended up staying from September till December. From there, I spent about eight months traveling through Central America while working full-time.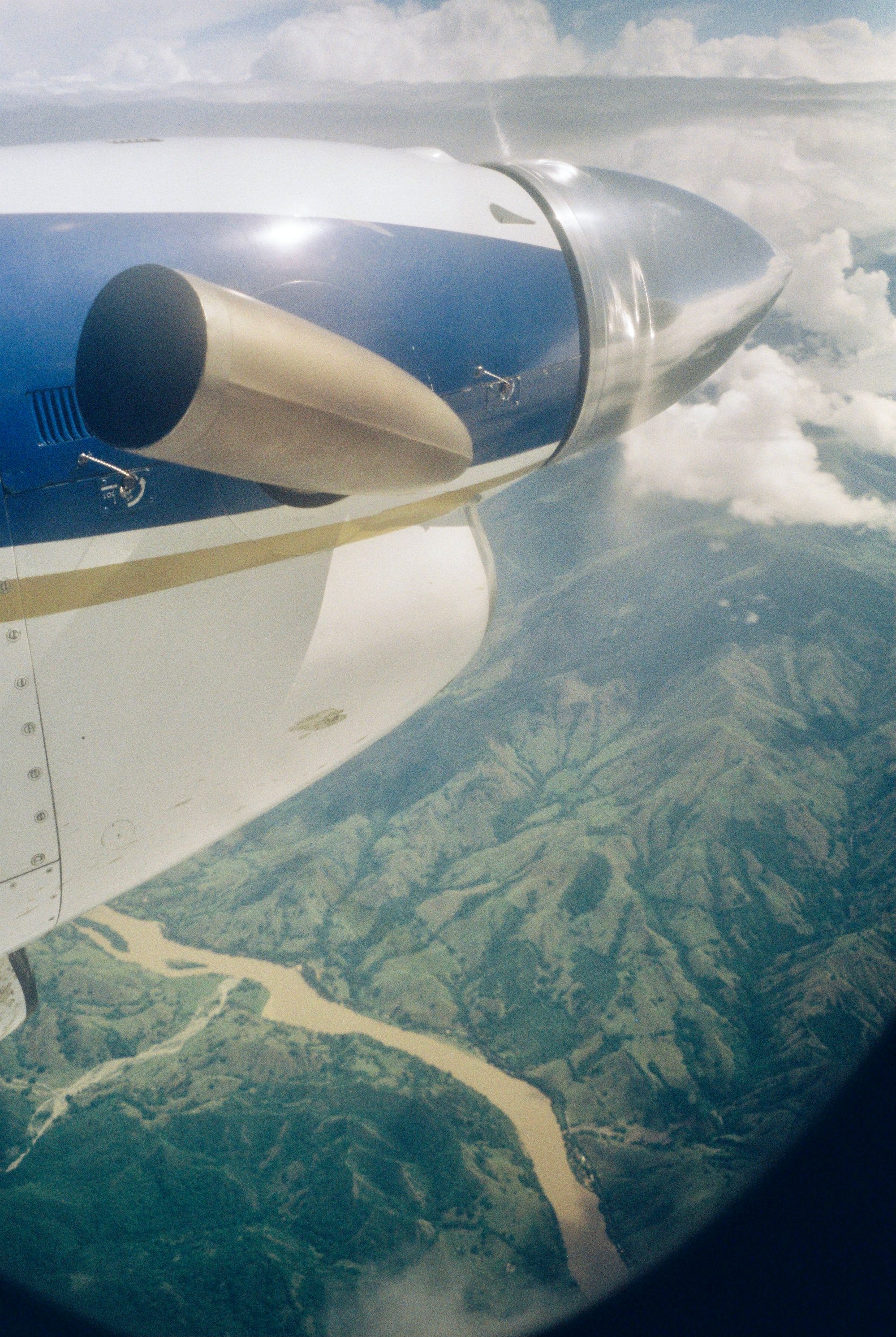 Occasionally, I take time off, especially when I'm heading to a place where the internet might not be reliable. If I'm really eager to visit such a location, I decide to take some time off. After my Central America stint, I returned to Europe for a bit, traveling between Portugal, Spain, France, and Greece, then spent another three months in Colombia, Puerto Rico and revisited Mexico for a friend's wedding.
I've now started my trip throughout Asia. I've been in Sri Lanka for the past 4 months and plan to leave at the end of June for India, followed immediately after by Nepal.
Given your unique schedule and work style, how do you structure your work week?
Currently, I'm operating in the India Standard Time zone, and I work Mondays to Thursdays. Generally, I adhere to regular work hours. I like to wake up around 7:00 AM and start my work day around 8:30 or 9:00 AM. I work until 7:00 PM at the latest, but it truly depends on the day. However, since my workday is ahead of most of my teammates, I like to work until later on Mondays so that I can overlap with the weekly Growth Marketing meeting and be available if anyone needs me.
For instance, I love surfing, which is heavily influenced by the weather and tides. If conditions are perfect for surfing early in the morning, I might head out and return by 10:00 AM. In such cases, I adjust my work hours accordingly, perhaps working later into the evening or starting earlier to make up for the time.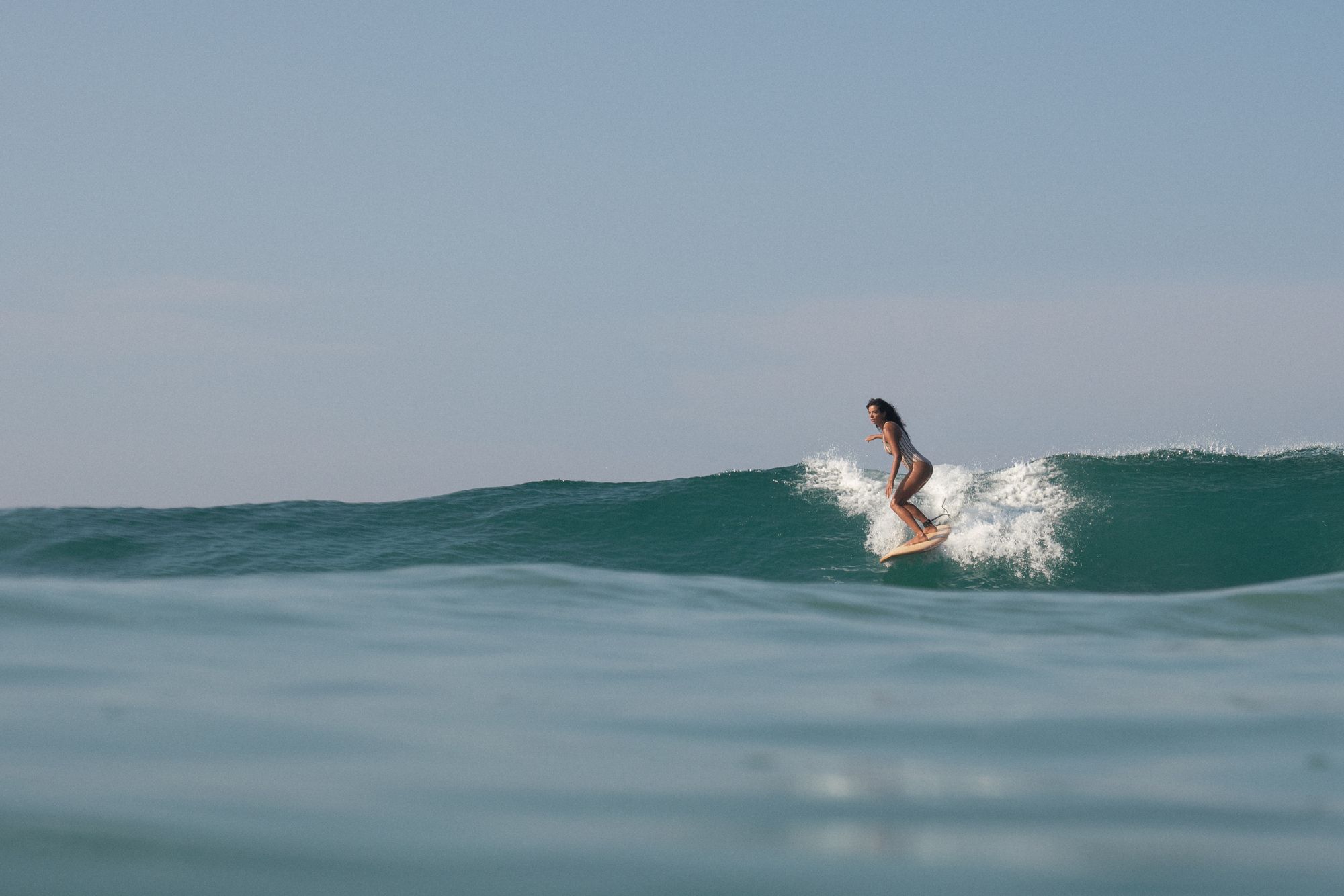 I definitely make the most of the flexibility, especially when my activities are weather-dependent. The nature of surfing is such that you have to seize the opportunity when conditions are right, or you might miss out. Generally, though, I prefer to wake up a bit earlier and finish my workday earlier as well.
How does being part of the Growth Marketing team impact your day-to-day? Are there any special considerations or concessions you have to make? For instance, I know that our customer advocates need to be online during very specific hours and have certain considerations if they want to take time off. What's it like on your side of the Marketing team?
As part of the Growth Marketing team, one major consideration is that the entire team works American hours, anywhere between the Eastern and Pacific time zones. On Mondays, specifically, I have meetings with my manager and the entire team. These meetings usually fall around 8 to 9 PM my time, when my US-based teammates are also online.
Throughout the week, I keep in mind that faster communication with my team is possible during my evenings. In contrast, my mornings are quieter, as my colleagues are mostly offline at that time. This pattern is especially true when I'm in Europe and Asia, where I spend most of my time. Consequently, my mornings here are more focused on solitary work, while my evenings are often filled with meetings.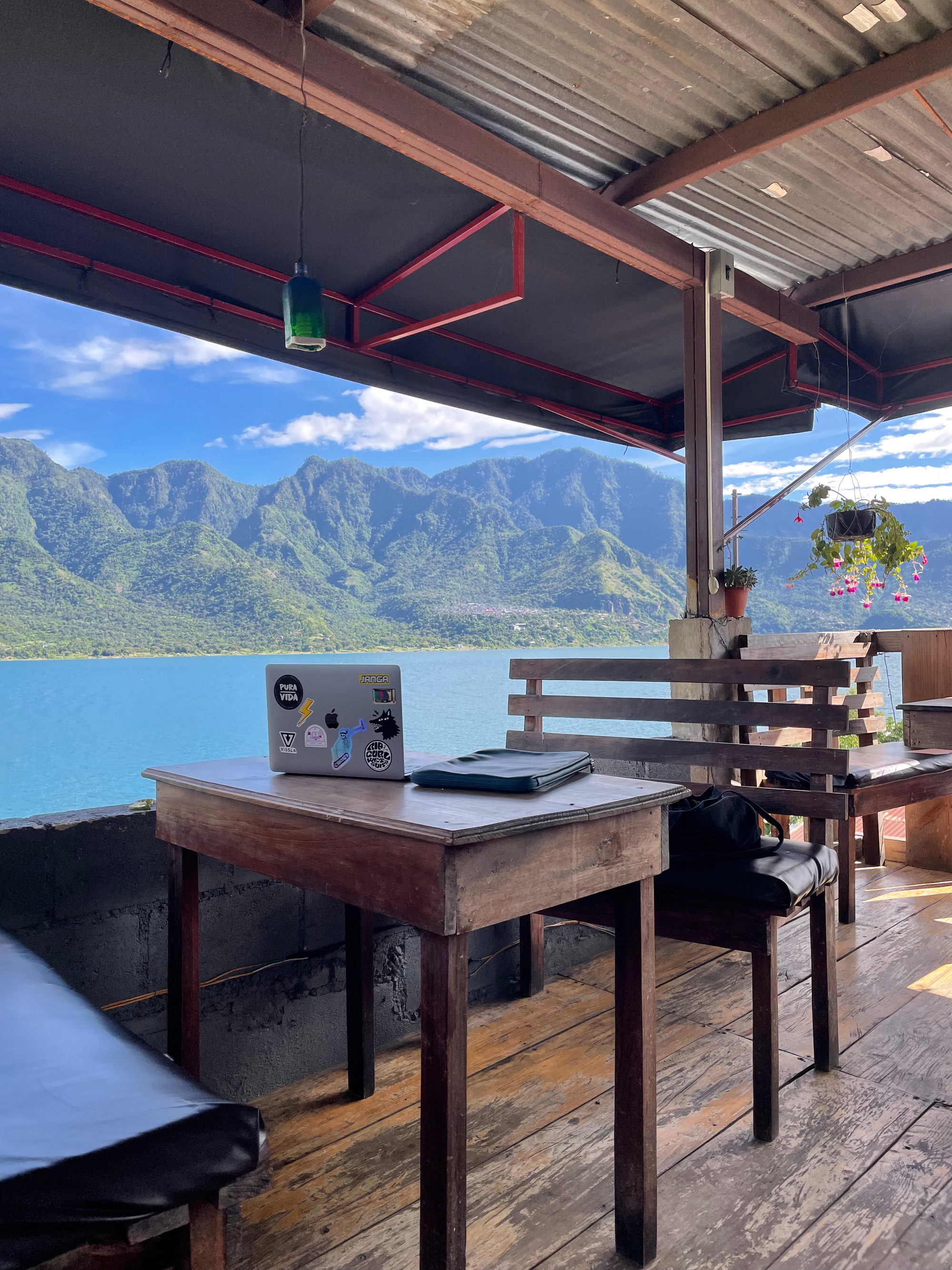 Aside from time zone considerations, I'm aware that if I send a message or documents in the morning, I will likely not receive a response until after dinnertime.
Another key aspect of our team's operation is that we work in cycles. We set project goals based on two-week cycles. We break down projects into smaller tasks, each fitting into a specific cycle. At the end of each cycle, we review our past progress and plan for the next cycle. This methodology is specific to us and is also common across the Engineering, Product, and Design (EPD) teams.
How different is it for you, working in cycles compared to your previous workflow?
That's interesting to reflect upon. Before adopting the cycle-based system, we primarily focused on major quarterly projects. If there was any organization, it was on a quarterly basis, setting objectives or Key Performance Indicators (KPIs) for the upcoming quarter. We defined significant projects to deliver, and after that, we would work towards completing those within the given quarter.
However, I must say, I greatly prefer working in cycles over quarters. Quarters can sometimes feel overly extensive, especially when you're tackling large projects and need to deliver within that timeframe. In the past, I'd know that there was a particular project I had to complete by a certain date, but working backward from that deadline wasn't always straightforward unless I structured it myself.
Working in cycles with the entire team is more effective and gratifying. At the start of each cycle, we identify the tasks needed to progress toward the end project. This approach necessitates a bit more planning, but it's incredibly beneficial in maintaining focus and productivity. So, yes, I've found working in cycles to be a considerable improvement.
When you first began working at Buffer, was there anything that caught you off guard?
Well, an unexpected aspect for me was definitely the four-day workweek, although we didn't start it until a few months after I joined. So when Buffer introduced it as a pilot, I was intrigued but also a bit skeptical. With all the work I had, I wondered how I was supposed to fit everything into just four days? But as I adapted to this schedule and optimized my workflow, it made a significant positive impact.
The four-day workweek has truly enhanced both my personal life and work efficiency. People outside Buffer are often taken aback and quite impressed when they hear about it. So, that certainly was a surprise that was incredibly beneficial.
Another thing was the level of documentation and reading involved. It was like, "Wow, there's a lot to read and update!" Adapting to that was initially a bit challenging. Even now, sometimes, it feels like there's too much to digest. I believe there could be some improvement in distilling the information, perhaps extracting key insights from extensive documents into a handful of essential bullet points. We have a wealth of information, which is great, but there's so much that finding specific items can sometimes be overwhelming. That was definitely a unique experience compared to my previous roles.
Do you consider yourself professionally successful or on the path toward such success?
I see many opportunities for growth in my role. I certainly don't feel like I've hit any walls; there's still so much for me to learn and grow. Even though I'm at a more senior level now, I'm aware I can go farther; I'm not at a C-suite level or a director, for instance. Given that I've only been working full-time for about four or five years, I believe there's plenty more for me to learn and grow into.
Buffer provides a conducive environment for such growth because our hiring approach isn't excessive, ensuring there aren't too many layers above me. I'm also learning a great deal every day, and being remote hasn't hindered this process at all.
If I compare my experience at Buffer with my previous job at a rapidly growing start-up, which eventually shut down, I've observed significant differences. At the start-up, I was more stressed and hesitant to ask for help, as everyone was scrambling to achieve their individual tasks. At Buffer, however, we strongly promote growth and mutual support.
Speaking specifically about my team, I genuinely feel supported by them. A profound sense of success in my life stems from the flexibility Buffer provides, backed by a strong bond of trust between the company and its employees. I deeply care about Buffer and my work, which might make my experience unique.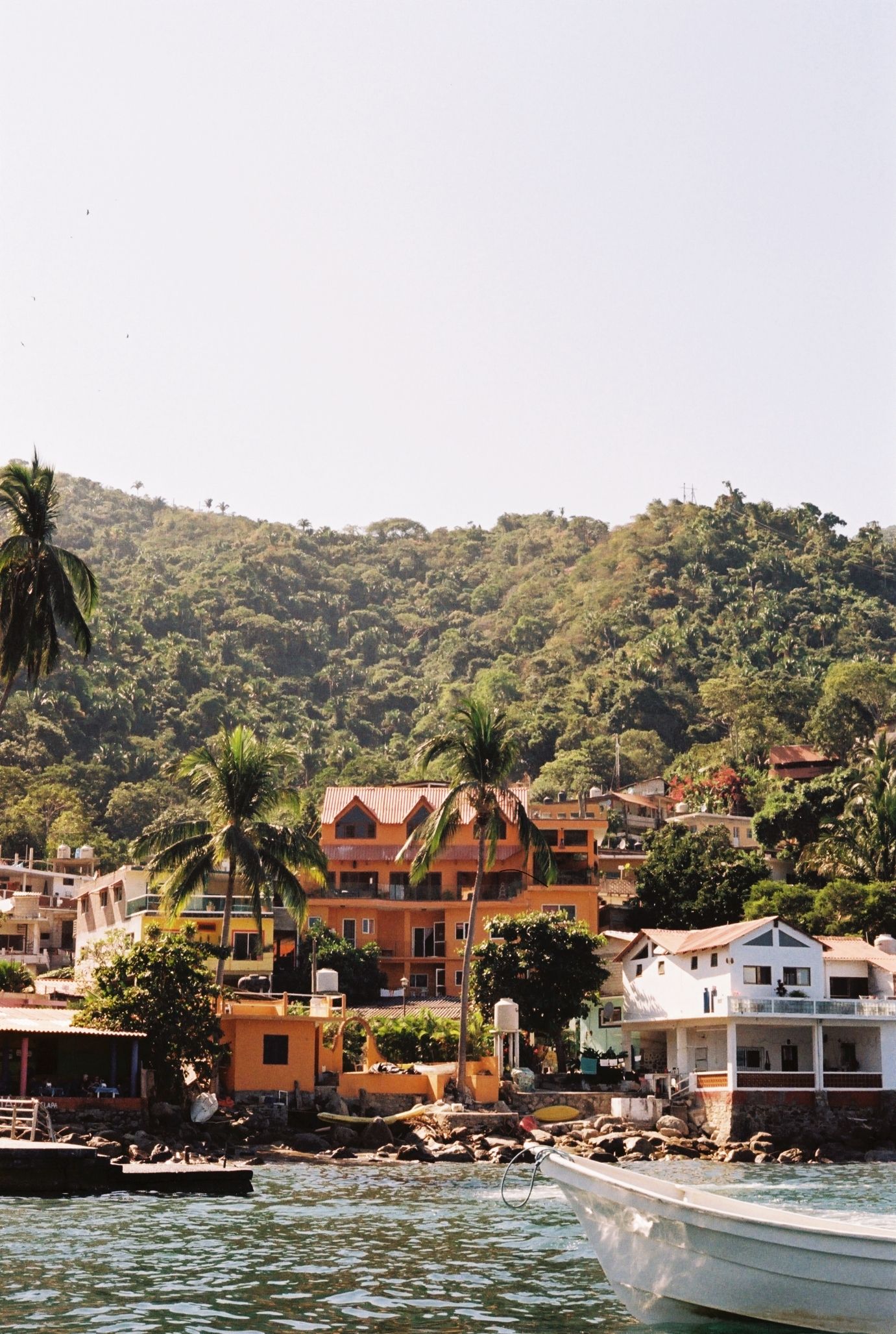 In addition to my work, I also value my life outside of work. Buffer's flexibility allows me to live the life I've always dreamed of, albeit it may sound cliché. I remember my time working in San Francisco, commuting over an hour each way to the office, and dealing with hefty rents. Now, I can work from my own space, save time, and focus better. Financially, I'm no longer burdened by San Francisco rents and can invest that money in traveling, learning new languages, and more. I find it pretty cool to balance all these enriching experiences while still being part of a company and continuing to learn.
🗒️
Thanks for reading! If you enjoyed this, check out the other
Buffer Diaries
interviews featuring Bufferoos.